Pipino Performing Arts Series presents ACRONYM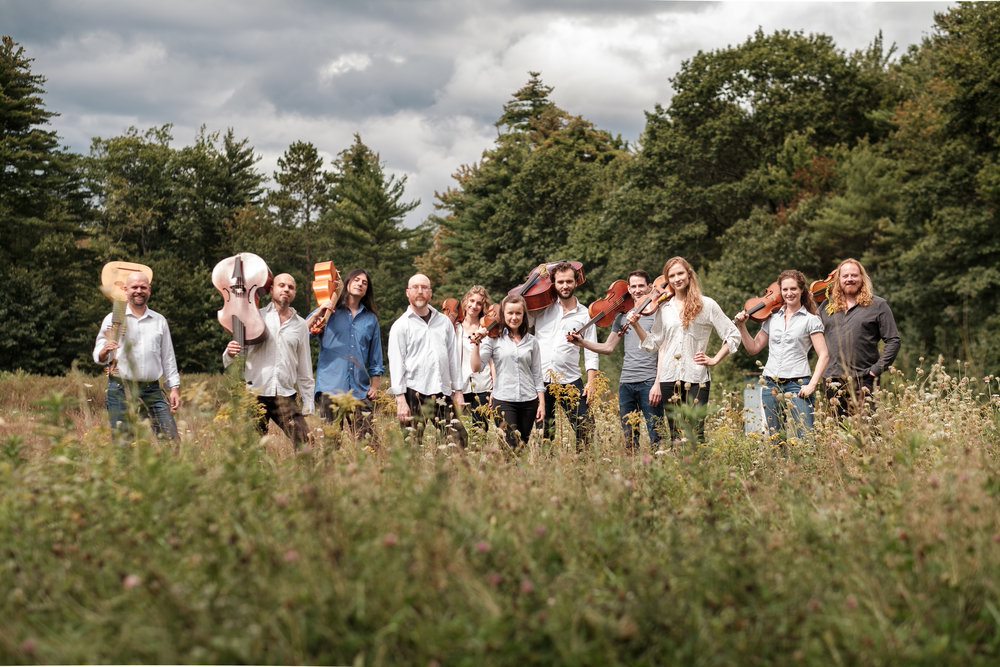 Youngstown State University's Cliffe College of Creative Arts & Communication presents ACRONYM 7:30 p.m. Friday, October 5 as part of the Donald P. Pipino Performing Arts Series, which debuted this fall and continues through late April, 2019.
ACRONYM, a baroque string ensemble, will perform a concert of music commemorating The Battle of Vienna of 1683, a turning point in the centuries-long conflict between the Ottoman and the Holy Roman Empires. ACRONYM's performance will include dueling choirs of strings and features H.I.F. von Biber's masterpiece "Battalia," which depicts the drunken revelry of soldiers, a battle scene, and its tragic aftermath.
ACRONYM (Altmusik Collective Resurrecting Obscure Nuanced Yesteryear's Masterpieces), which was founded by Kivie Cahn-Lipman, Dana School of Music assistant professor, has been hailed as an "outstanding young early-music string ensemble" (The New Yorker), and is dedicated to giving modern premieres of the wild instrumental music of the seventeenth century. Since 2014 the band has released seven critically acclaimed recordings, and the October 5 concert celebrates the upcoming Biber disc The Battle, the Bethel, & the Ball, now available for pre-release sale. ACRONYM's performances have been praised for their "consummate style, grace, and unity of spirit" (The New York Times).
Members include Adriane Post, Edwin Huizinga, Johanna Novom, violins; Karina Schmitz, violin and viola; Kyle Miller, viola; Loren Ludwig, viola da gamba; Kivie Cahn-Lipman, violoncello and viola da gamba; Nate Chase, violone; Simon Martyn-Ellis, theorbo and guitar; and Elliot Figg, harpsichord and organ.
This performance takes place at Ford Family Recital Hall, DeYor Performing Arts Center, 260 W. Federal Street, Youngstown, OH 44503. Tickets are $34 for adults; $19 for youth ages 3-17; $28 for senior citizens and YSU faculty and staff, and are available by calling 330-744-0264 or at deyorpac.org. Parking is available in adjacent lots.
Prior to the performance, Overture Restaurant will offer a dinner menu. For additional information, contact the DeYor Performing Arts Center.
Season subscriptions are still available for the remaining events by contacting the DeYor Performing Arts Center.

Audio Theater - November 4, 2018, 2:00 p.m.
Granny's Cookies
Harlem Quartet - January 17, 2019, 7:30 p.m.
Kate Reid performing The Great American Songbook - April 5, 2019, 7:30 p.m.
Department of Theatre and Dance and the Dana School of Music Present Into the Woods
Book by James Lapine; Music and Lyrics by Stephen Sondheim
April 12, 2019, 7:30 p.m. • April 14, 2019, 2:00 p.m.
David Krakauer and Ancestral Groove - April 27, 2019, 8:00 p.m.