Pipino artist performs, teaches April 14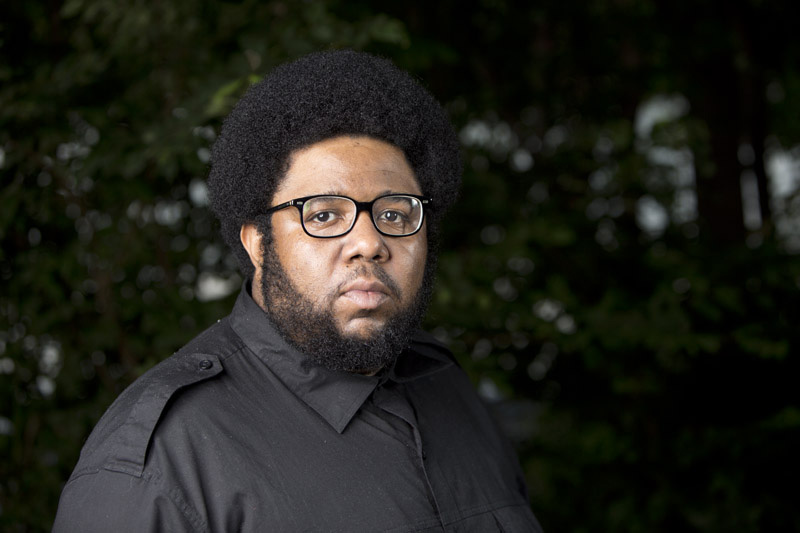 Multi-instrumentalist and composer Tyshawn Sorey, a MacArthur Foundation Genius Fellow who has released a dozen critically-acclaimed recordings, presents a master class 5:30 p.m. Wednesday, April 14, as part of the final event in the Youngstown State University Cliffe College of Creative Arts' 2020-21 Donald P. Pipino Performing Arts Series.

The virtual master class, as well as a separate virtual presentation at 7 p.m., are free, open to the public and can be accessed via the Pipino Performing Arts website.

Phyllis Paul, Cliffe College dean, said that, prior to the pandemic, Sorey was scheduled to perform in-person at the Robins Theatre in Warren. She said the college is working to bring him to Youngstown during for 2021-22 Pipino season. 
Sorey has performed nationally and internationally and has composed works for the Los Angeles Philharmonic, the International Contemporary Ensemble, TAK Ensemble, Alarm Will Sound and Opera Philadelphia in partnership with Carnegie Hall, among others. His music has been performed across the nation, including the Walt Disney Concert Hall, John F. Kennedy Center for the Performing Arts, the Village Vanguard and the Newport Jazz Festival. He was named a 2017 MacArthur fellow and a 2018 United States Artists Fellow. Sorey, who holds a doctorate in Music Composition from Columbia University, was selected as one of nine composers for the Other Minds Festival, received the Doris Duke Impact Award and has taught and lectured across the world, including Harvard University, Hochschule für Musik Köln and the Berklee College of Music.

More information at 330-727-7514.