Office of Research presents YSU research awards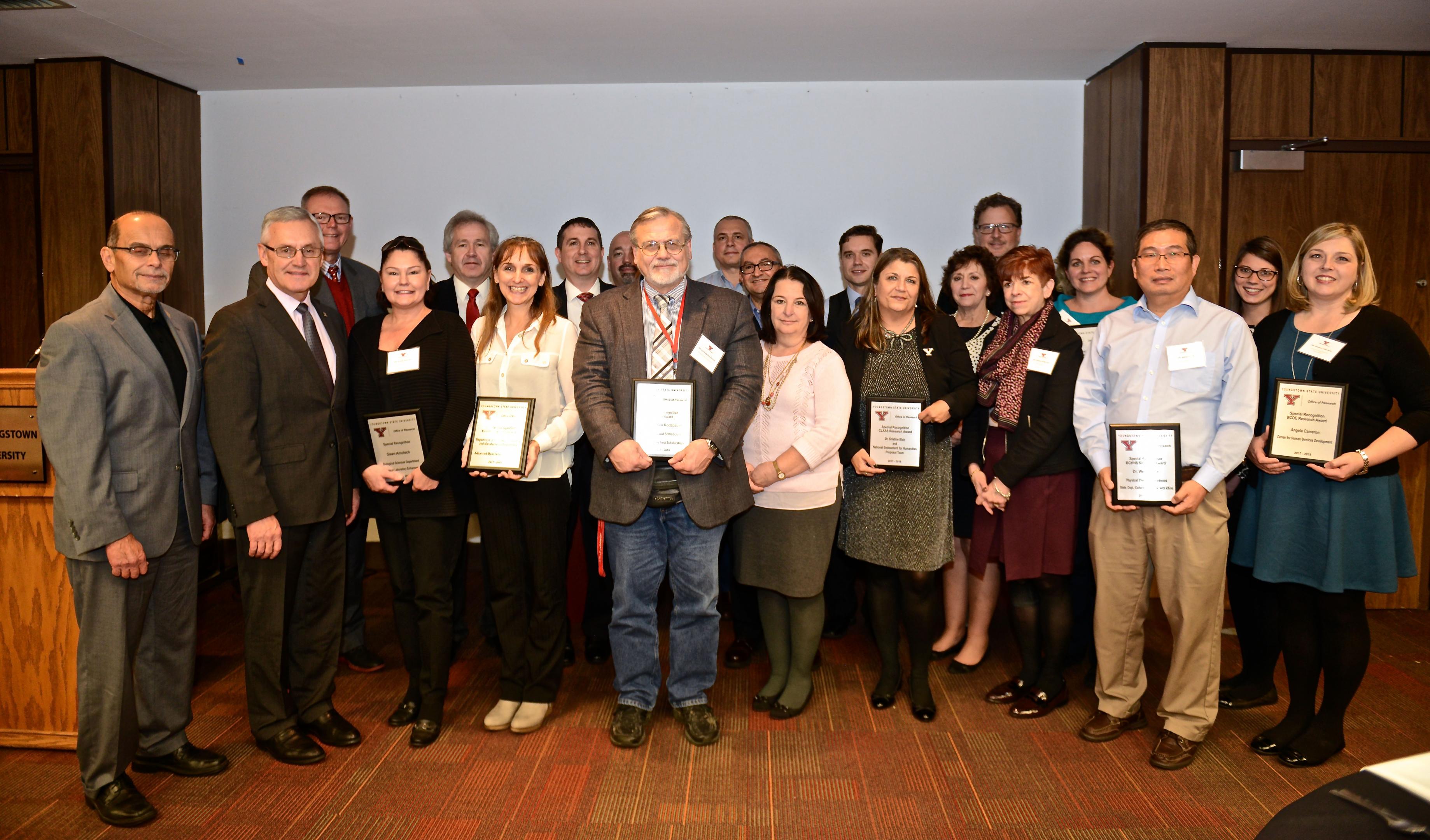 The Youngstown State University Office of Research honored faculty and staff at the annual research awards luncheon earlier this month.
Awards included:
Excellence in Research: Advanced Manufacturing Research, Department of Mechanical, Industrial and Manufacturing Engineering.
Research Enterprise Support: Controller's Office, Office of Grants Accounting.
Beeghly College of Education Research Award: Center for Human Services Development, Angela Cameron.
Bitonte College of Health and Human Services Research Award: Physical Therapy Department, State Department Cultural Exchange with China, Weiqing Ge.
College of Liberal Arts and Social Sciences Research Award: Dean Kristine Blair and National Endowment for Humanities Proposal Team.
Cliffe College of Creative Arts and Communication Research Award: Dana School of Music, Artistic Citizenship, Daniel Keown.
Williamson College of Business Administration Research Award: Small Business Development Center, Patricia Veisz.
Special Recognition: Biological Sciences Department, YSU Animal Laboratory Enhancements, Dawn Amolsch.
Career Award: Department of Mathematics and Statistics, Choose Ohio First Scholarships, Stephen Rodabaugh.
Catalyst Award: Small Business Development Center, Ohio SBDC Export Assistance Network at YSU, Mousa Kassis.