Nonprofit Leadership students consult with Goodwill in Canton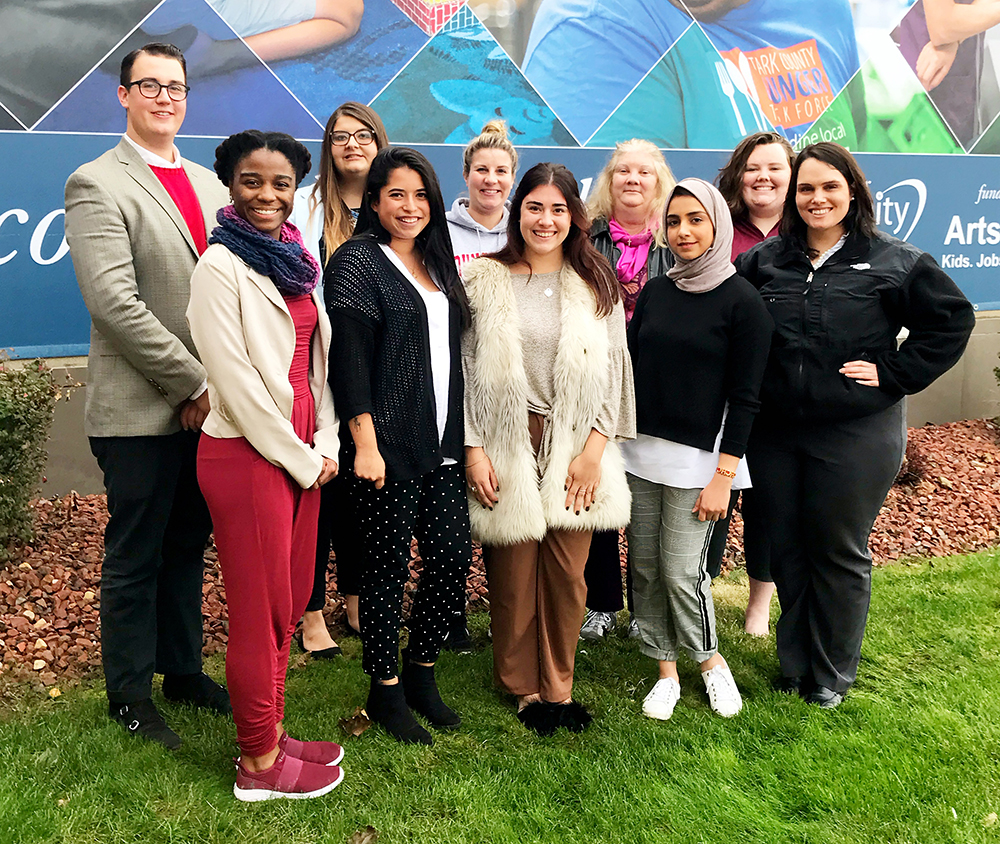 Ten students in the Nonprofit Leadership program at Youngstown State University recently participated in a full-day immersive consulting project at the Goodwill Industries Ken Weber Community Campus in Canton, Ohio.
The day consisted of a tour of the North Canton Goodwill Retail Store and the Ken Weber Community Campus, meetings with key staff, and brainstorming solutions to various organizational challenges at Goodwill, including mission enhancement, employee engagement, and recruiting a more diverse pool of candidates. The students then made a presentation to Goodwill staff members from Canton and Cleveland.
The three students on the presentation team were Brooke Lissy of Windham, Ohio; Christiana Savo of Canfield, Ohio; and Jacob (Jack) Sebest of Campbell, Ohio. Other students attending included Sarah Podolan, Lois Martin-Uscianowski, Amanda Paynter, Jasmine Smyles, Nina Frattaroli, Layla Albather and Danielle Wright
"We plan these immersive, one-day consulting projects for our students studying Nonprofit Leadership because it gives them the opportunity to work as consultants, and collaborate with each other to provide solutions to real world challenges at a large, established nonprofit organization outside the Mahoning Valley," said Laura Dewberry, director, Center for Nonprofit Leadership in the YSU Williamson College of Business Administration.
Nonprofit Leadership students at YSU have also participated in regional case study events at the Mattress Factory Museum in Pittsburgh, Akron Zoo, University Circle in Cleveland, Pittsburgh Cultural Trust, Carnegie Science Center in Pittsburgh, the Center for Science and Industry in Columbus, the Cleveland Museum of Art, the Catholic Community Foundation in Cleveland, and the Heinz History Center in Pittsburgh.
For more information, contact Laura Dewberry at 330-941-1870 or LJDewberry@ysu.edu.