New mayor, judge hold "Town Hall" on campus Feb. 6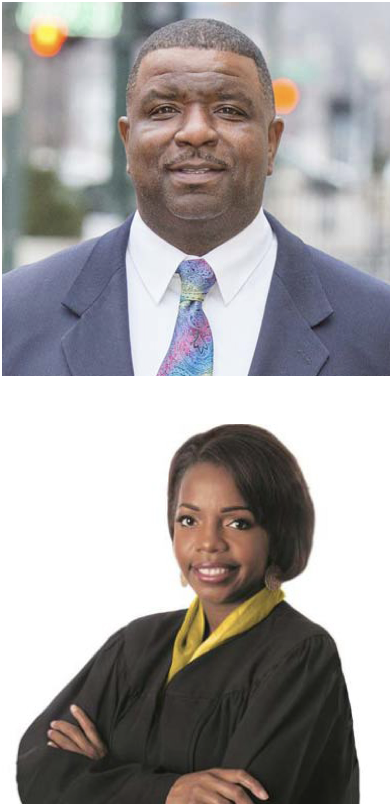 Two newly elected Youngstown leaders - Mayor Jamael Tito Brown and Municipal Court Judge Carla Baldwin - participate in a "town hall" event 5 to 6:30 p.m. Tuesday, Feb. 6, in the Ohio Room of Kilcawley Center on the campus of Youngstown State University.
The meeting for YSU students, faculty and staff is sponsored by the YSU Student Government Association.

Brown is a lifelong resident of Youngstown and a graduate of YSU. Before his election as mayor, he served as director of Operations for the Mahoning County Treasurer's Office, where he managed day-to-day operations. He served as 3rd Ward City Councilman for nearly four years and was appointed president of City Council in 2011. He was also a member of the Youngstown City Board of Education for four years.

Born and raised in Youngstown, Baldwin graduated from Calvary Christian Academy and continued her education at Capital University in Columbus, where she earned a bachelor's degree in Political Science. She was admitted to the Ohio Bar in 2008 after graduating with her Juris Doctor degree from Thomas M. Cooley Law School in Lansing, Mich. After passing the bar, Baldwin was hired as an assistant prosecutor in Mahoning County, where she worked for eight years. In January 2017, Juvenile Court Judge Theresa Dellick appointed Baldwin as magistrate for the Juvenile Court. On May 2, 2017, Baldwin made history when she became the first African American woman to win a primary election for a judicial seat in Mahoning County.,

For more information, contact Ernie Barkett, vice president of YSU Student Government at embarkett@student.ysu.edu.