New LGBTQ+ Alumni Chapter launches Student Emergency Fund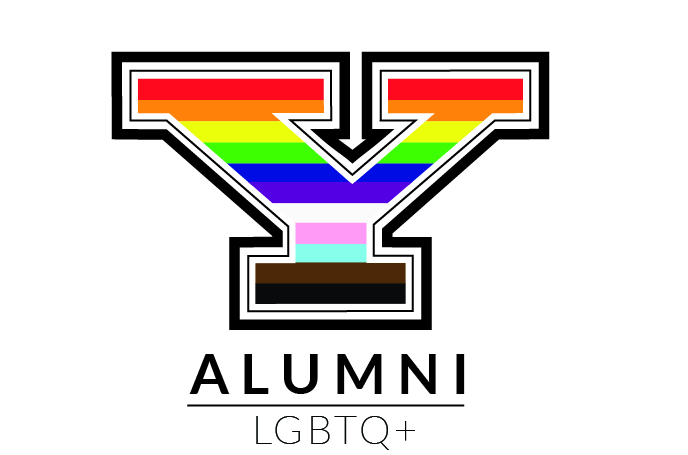 Cathy Lucas was back home in Youngstown, attending her hometown college – Youngstown State University - and competing on the Penguin track and field squad.
But there was something missing.

"The LGBTQ rights movement was in a very different place at that time," recalls Lucas, who earned a bachelor's degree in Psychology from YSU in 2001.
"I didn't really feel safe at YSU or Youngstown to be myself due to fear of prejudice. I didn't fully hide my sexual orientation, but I did live a very 'don't ask, don't tell' existence, so I didn't have the connection to the campus and community that other students were able to experience."
Two decades and thousands of miles later, Lucas and her alma mater are reuniting.
Lucas is one of the leaders of the new LGBTQ Alumni Chapter at YSU, which has grown to more than 100 members since its founding just a little more than a year ago.

The group's latest effort is the new LGBTQ Student Emergency Fund, aimed at fostering equity for YSU students that identify as LGBTQ and are experiencing financial hardships. To donate, visit https://interland3.donorperfect.net/weblink/weblink.aspx?name=E154574&id=64 , select "other", and then type LGBTQ Emergency Fund to ensure your donation is allocated for this endowment., or send donations to the YSU Foundation, 655 Wick Ave., Youngstown, OH 44502, with memo "LGBTQ+ Emergency Fund".

"Now that I'm able to be a part of the YSU alumni family as my full and authentic self, I wanted to ensure current students are able to build a connection with YSU and feel a true sense of community," said Lucas, who has lived in Seattle for nearly 15 years.

"It is important we are fully vested in the diversity of the student body because when you cultivate an inclusive environment, the whole community will thrive."

Lucas' life after Youngstown first took her to Baltimore, where she worked at the Kennedy Krieger Institute, then on to graduate school at Penn State University's Community Psychology and Social Change program. She worked for the AIDS Community Alliance of Harrisburg as a case manager in a program to ensure housing stability for people who were HIV/AIDS positive in Central Pennsylvania.
In 2007, she relocated to Seattle, working as a case manager/family advocate for the YWCA, serving single mothers who met the HUD definition of homelessness. She later became a program and project manager overseeing federal housing projects in Washington State. She currently works with a company to develop multifamily housing to help the State's ongoing housing shortage.
She had lost all connection with YSU, until September 2020, when she saw a Facebook post for a YSU alumni book discussion on an LGBTQ topic.
"That rekindled my connection," she said.
"The alumni group has been gathering support with each month we are together. It's been a privilege to hear stories of YSU LGBTQ alumni who graduated before me, and wonderful to see the progress of younger graduates who are able to embrace legal rights that we did not have access to not long ago."
Lucas said the LGBTQ Student Emergency fund was "my motivation to be an agent of change to improve the campus for LGBTQ students in need that are disenfranchised by stigma beyond their control." LGBTQ people, collectively, have a poverty rate of 21.6 percent, compared to 15.7 percent for cisgender straight people.

"It is easy for people to absorb stereotypes and negativity," she said. "My hope is that everyone can step back from a negative thought about LGBTQ people and ask themselves critical questions as to why they have negative feelings towards a community or group and act as agents of change to better our community and all people living in it through acts of empathy and compassion."