National initiative to grow jobs, bolster supply chain kicks off at YSU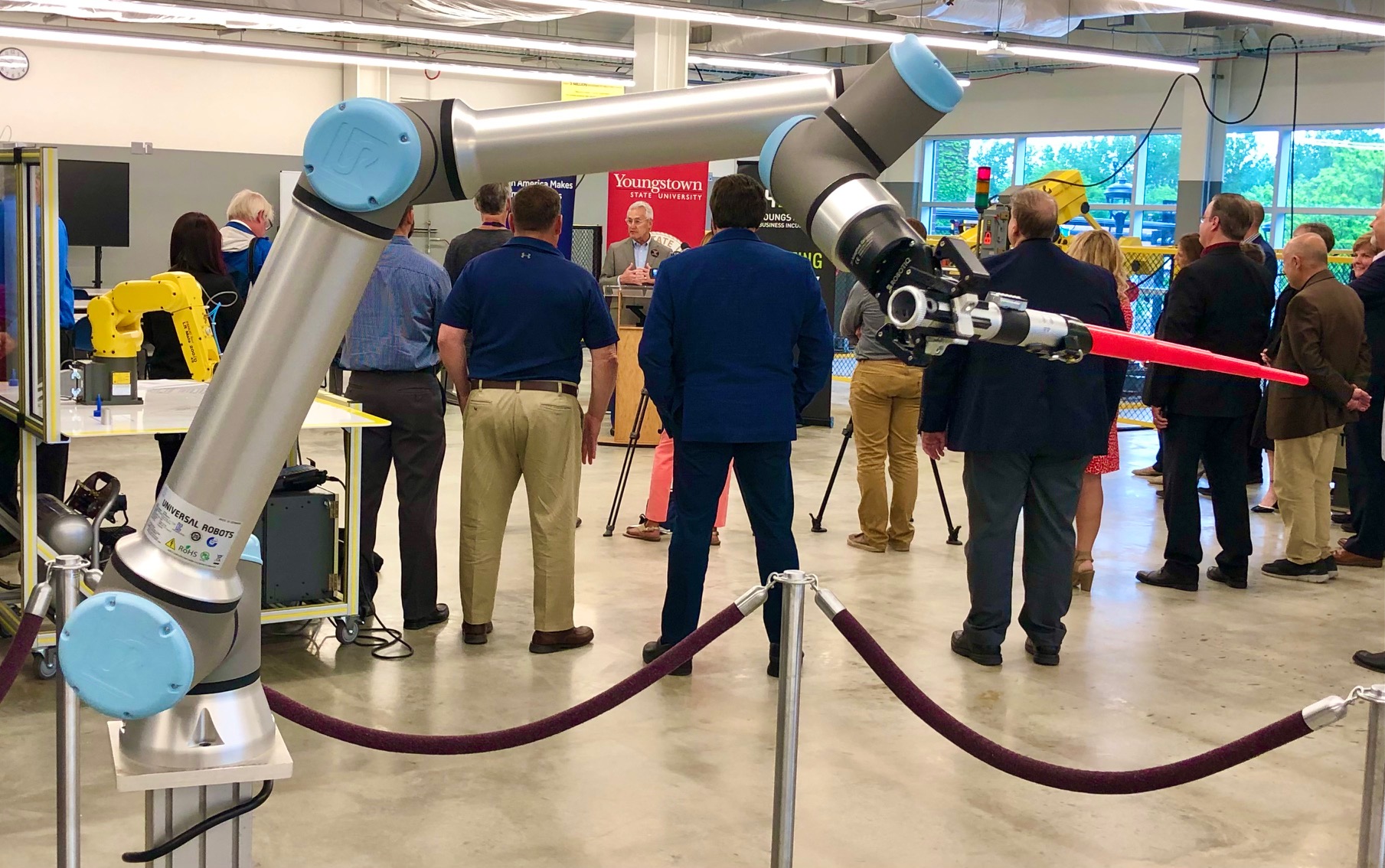 Youngstown State University today hosted a meeting of partners in a new $10 million national tech initiative aimed at creating jobs and bolstering the manufacturing supply chain.
The meeting in the YSU Excellence Training Center at Kohli Hall included representatives from YSU, the National Center for Defense Manufacturing and Machining, which manages America Makes in downtown Youngstown, as well as the Department of Defense's Defense Logistics Agency. The University of Northern Iowa is also a partner.
The partnership intends to increase the number of small- to midsize-businesses using advanced technologies, bolster critical areas of the defense manufacturing supply chain and create jobs by removing barriers to adopting Industry 4.0 technologies like robotics, artificial intelligence and 3D printing.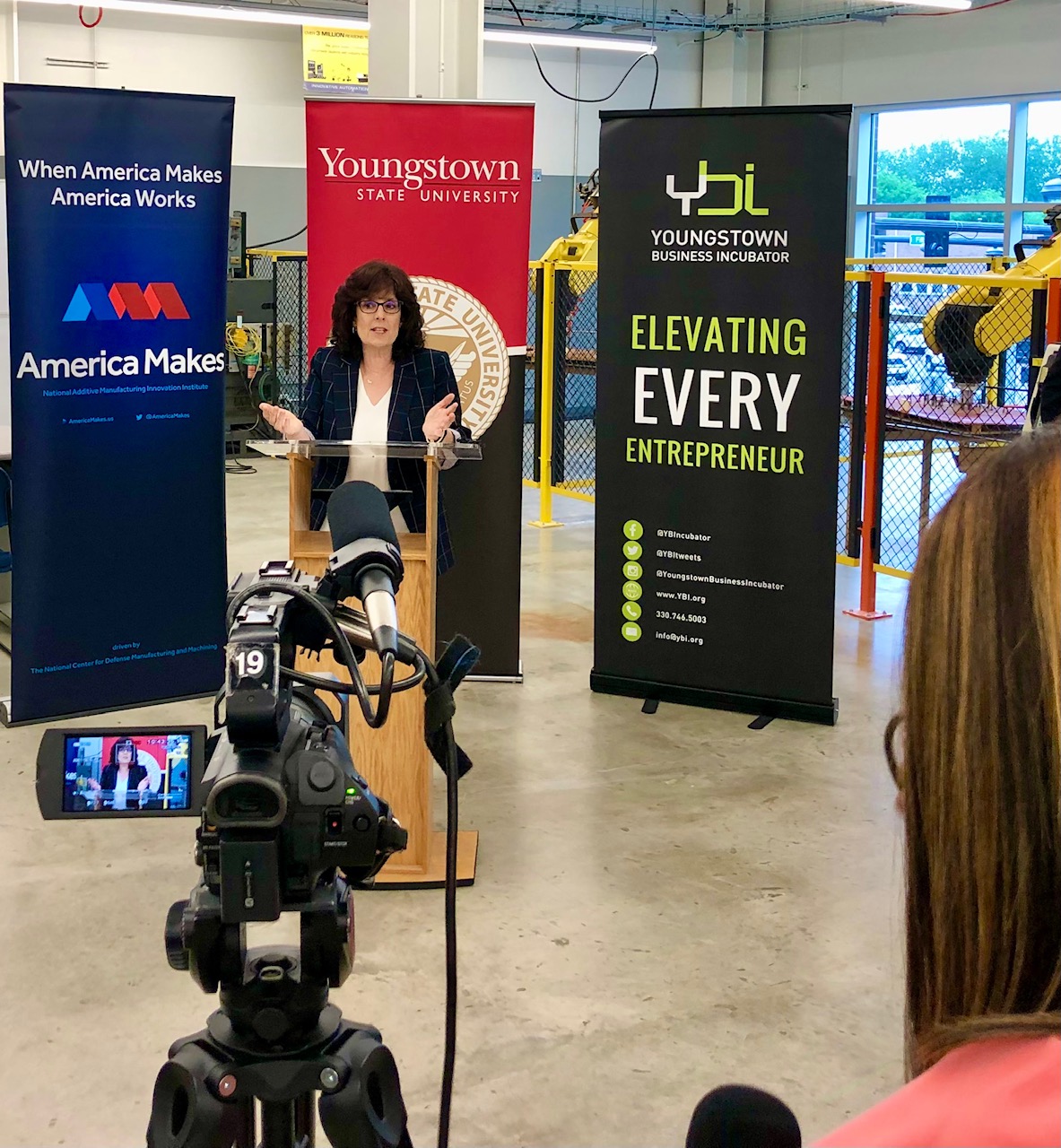 "We are excited to host this important launch meeting and to be included in a partnership designed to help our region and the manufacturing community accelerate the transformation of advanced manufacturing capabilities," said Jackie Ruller, director of Advanced Manufacturing Research and Commercialization at YSU.
The initiative is designed to address numerous challenges manufacturers face in adopting new technologies, including an aging workforce, confronting short- and long-term work shortages and prohibitive costs that cause manufacturers to forgo upgrading to new technologies.
Project funding allows YSU and UNI to grow their outreach to those target employers and provide industry-tailored training in automation, robotics and Industry 4.0 topics. These employers would have access to leading technologies in world-class facilities.
The initiative will provide several services to help manufacturers adopt new technologies. Direct one-to-one assistance will focus on developing a business strategy and support processes and training events will be offered regularly to provide awareness of critical elements and the training necessary for integration.
Ruller said the project was made possible through competitive funding secured by a bipartisan Congressional coalition across Iowa and Ohio, including U.S. Rep. Tim Ryan.
"We are on the verge of the next great age of manufacturing in America, but that only happens by making robust investments in our workforce to bring our supply chain back home," Ryan said.