Men of Color Summit Feb. 26 and 27 on campus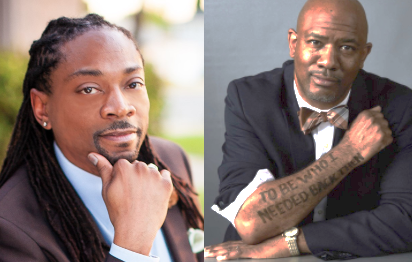 The Office of Diversity, Equity and Inclusion at Youngstown State University presents the YSU Men of Color Summit Friday and Saturday, Feb. 26 and 27. Sessions are 5 to 8 p.m. Friday and 9 a.m. to 1 p.m. Saturday. Register here.
The keynote speaker on Friday is Richard B. Marks Jr., the director of the Cross-Cultural Center and Center for Global Citizenship at Saint Louis University. He is a graduate of Indiana University, with both a bachelor's in African American Studies/Sociology and a master's in Higher Education Administration in Student Affairs. He earned his doctorate in Educational Leadership from Rossier School of Education at the University of Southern California. Marks' dissertation "As the World Turns: Being Black and Gay on Campus in the 21st Century," explores factors contributing to the Black gay men at a predominately white institution in southern California.  Marks is a past chair of the Pan African Network in Association of College Personnel Association, an active member of 100 Black Men of Metropolitan of Saint Louis, board member of YMCA – Monsanto in Saint Louis, past vice president/charter member of National Panhellenic Council of Orange County, and a lifetime member of Kappa Alpha Psi Fraternity Inc. He is also the president of RBM Diversity Consulting. 
Giving the keynote on Saturday is Nathan Stephens, a master's-level social worker and Ph.D. candidate in Educational Leadership and Policy Analysis at the University of Missouri. His research uses Critical Race Theory and African American Male Theory to explore the impact of racism, racialized stress and racial trauma on Black boys and men. Before becoming an assistant professor in Social Work at Illinois State University, Stephens created the Mizzou Black Men's Initiative and worked with Black male collegians at several institutions and the African American Male Institute by Leadershape.