McDonough exhibit remembers work of three professors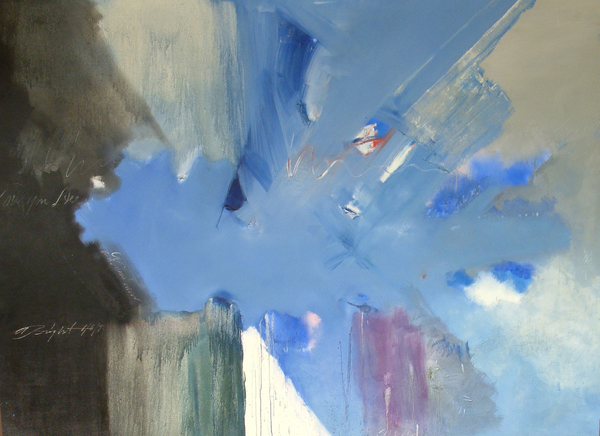 The McDonough Museum of Art celebrates the work and memory of three Youngstown State University Art professors in an exhibit titled In Memoriam, running June 11 through July 24 at the museum on the YSU campus.
The exhibit features works by Al Bright, Jack Carlton and Michael J. Walusis.  Also on display is the Pittsburgh-based exhibition Anthropology of Motherhood. 
The McDonough Museum galleries are open 11 a.m. to 4 p.m. Tuesdays through Saturdays. Admission is free.
The exhibit of paintings by Al Bright includes a work that was created in one of his most noteworthy painting performances with Art Blakey and The Jazz Messengers, featuring 19-year-old Wynton Marsalis on trumpet. Renowned and active as a painter throughout his life, Bright also spent 40 years sharing his talent through teaching at YSU. He became the first African-American full-service faculty member at YSU and was the founding director of the Black Studies/Africana Studies program.
Jack Carlton spent time living and working in Morocco, Maine, Boston and New York, eventually settling in Ohio and spending several years sharing his knowledge and artistic abilities with YSU students, where he primarily taught printmaking. Carlton was the curator and coordinator of the Downtown Murals Project: MUSEUM WITHOUT WALLS, featuring more than 50 murals on Youngstown buildings using images from local museums designed to both beautify the downtown Youngstown area and provide a cultural and historical context for the city.
Michael J. Walusis taught printmaking, drawing and design at YSU for 40 years, serving as chair of the Department of Art from 1986 to 1991. Walusis printmaking is featured in the exhibit, although he was a talented artist in a variety of media.
The first Anthropology of Motherhood show curated by Fran Flaherty was at the Three Rivers Arts Festival in Pittsburgh, and the current iteration at the McDonough, just like the first, features works that engage in the complex visual, material, emotional, corporeal and lived experiences of motherhood, caregiving, parenting, nurturing and maternal labor. Works in video, sculpture, painting and photography are all used to convey the sustaining nature of maternal identities.