From Louisville to Leetonia, students compete in 15th annual Penguin Bowl at YSU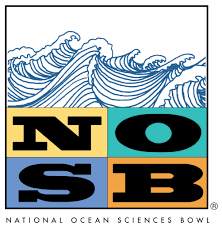 Students from a dozen high schools in Ohio, Pennsylvania and Kentucky face off in the regional 20th annual National Ocean Sciences Bowl 9:30 a.m. to 5:30 p.m. Saturday, Feb. 18, in Kilcawley Center on the campus of Youngstown State University.

The NOSB is a quiz-bowl style academic competition that tests students' knowledge of ocean-related topics. The NOSB is an interdisciplinary ocean science education program of the Consortium for Ocean Leadership.
"We have teams travel as far away as 400 miles and as close as a few city blocks to compete," says Ray Beiersdorfer, YSU Distinguished Professor of Geology and NOSB regional coordinator. "When I founded the Penguin Bowl, I knew it would be successful. We've had more than 1,200 students compete and have sent teams from six different high schools to nationals."
The public is welcome to watch the event; however, NOSB rules require no talking, no cell phones, no cameras, etc. during the competition. In addition to the quiz-bowl, The Smith Mineral Museum in Moser Hall will be open 11:30 a.m. to 4:30 p.m.
Questions this year will center around the theme "Blue Energy: Powering the Planet With Our Ocean."
The competition at YSU is among two dozen regional bowls nationwide this month. The winner of each regional bowl will compete in the national finals April 20 to 23 at Oregon State University.
The Penguin Bowl is a partnership between YSU and the Pittsburgh Zoo and PPG Aquarium. The competition is in Pittsburgh in even-numbered years and at YSU in odd-numbered. This year marks the 15th anniversary of the event.
Margie Marks, Curator of Conservation Education at the Pittsburgh Zoo, is co-regional coordinator.
Confirmed high schools competing in the 2017 Penguin Bowl:
Atherton High School, Louisville, KY
Boardman High School, Boardman, OH
Centerville High School, Centerville, OH
East Palestine High School, East Palestine, OH
Lake High School, Uniontown, OH
Leetonia High School, Leetonia, OH
Medina Senior High School, Medina, OH
North Allegheny Senior High School, Wexford, PA
Northwest Collegiate Academy, Erie, PA
Southeast High School, Ravenna, OH
Ursuline High School, Youngstown, OH
West Branch High School, Beloit, OH
The 2017 national NOSB program is made possible through the following sponsors: National Oceanic and Atmospheric Administration; Office of Naval Research; Wendy & Eric Schmidt; Deerbrook Charitable Trust; Bureau of Safety and Environmental Enforcement; Bureau of Ocean Energy Management; National Aeronautics and Space Administration; Eastman Chemical Company; Shell Exploration & Production Co.; Lockheed Martin
The Penguin Bowl is supported by the following local sponsors: YSU; Pittsburgh Zoo & PPG Aquarium; Carnegie Museum of Natural History; Carnegie Science Center; Great Cleveland Aquarium; Cleveland Museum of Natural History; Indiana University of Pennsylvania; Leave Only Bubbles; Macmillan Education; McGraw-Hill Higher Education; National Marine Educators Association; OH WOW! The Roger & Gloria Jones Children's Center for Science & Technology; Pearson Publishing; and the National Aviary.