Lou Harris honored for founding of YSU Respiratory Care Program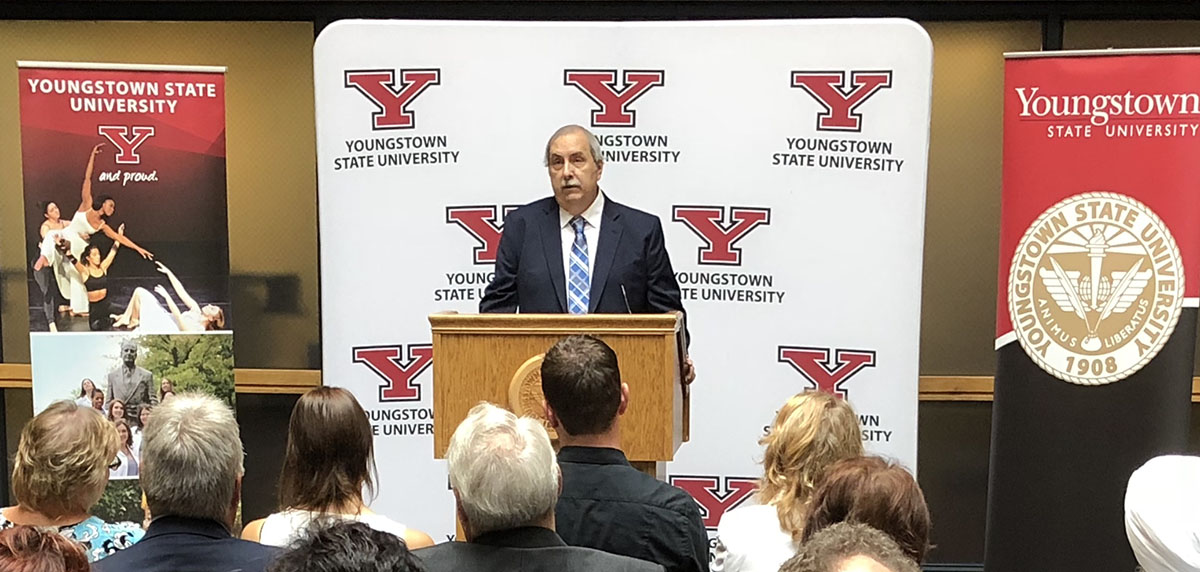 The Youngstown State University Respiratory Care program was dedicated in honor of Lou Harris, founder of the program, during a ceremony this morning in Cushwa Hall, home to the Bitonte College of Health and Human Services.
"Dr. Harris' leadership, his commitment to the Respiratory Care profession and his dedication to his students are certainly all well-deserving of this honor," said Joe Mistovich, chair of the YSU Department of Health Professions. "With this naming, Lou's hard work will be forever remembered at YSU."
Harris founded, developed, implemented and directed the Respiratory Care program from its inception in 1979 until his retirement in May 2008. He successfully attained national accreditation for the program and transitioned the program from a certificate to an associate's degree and finally to a bachelor's degree. His leadership eventually led to a master of Respiratory Care and a BS in Respiratory Care Completion.