"Life As You Wait" Exhibition at Judith Rae Solomon Gallery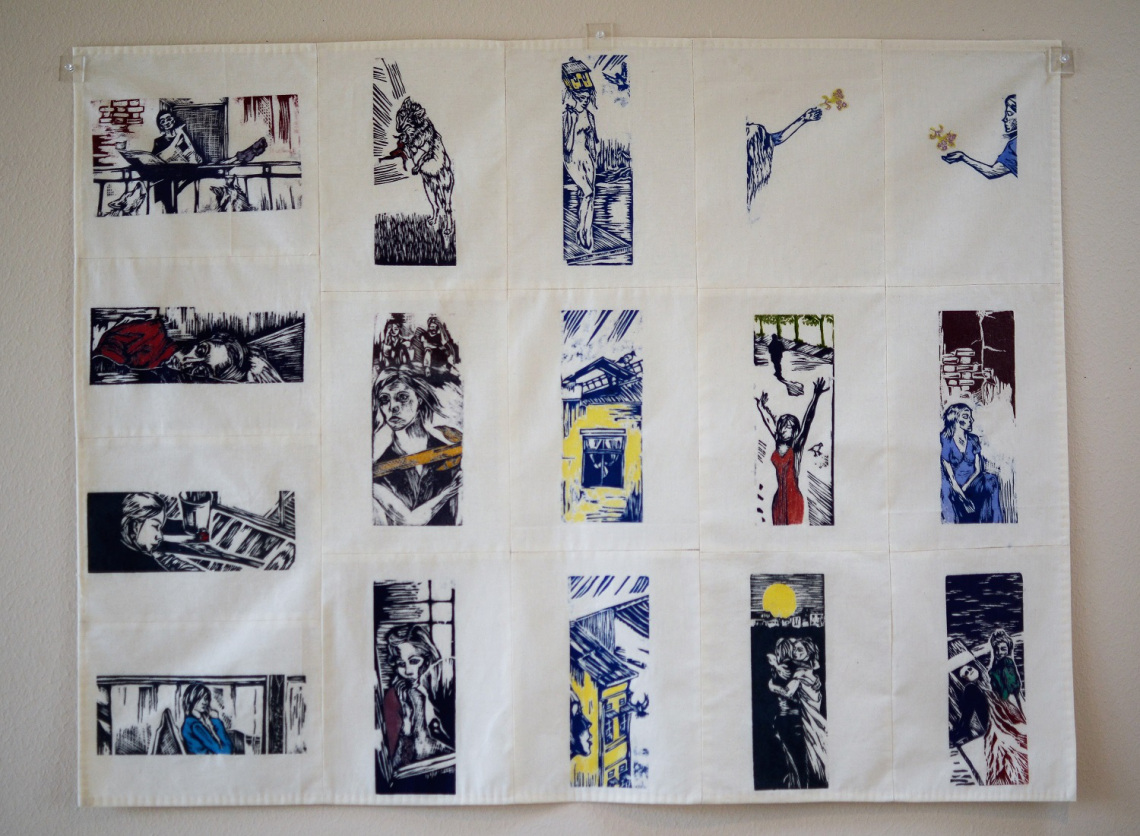 Youngstown State University's Department of Art hosts guest artist Gaby Berglund Cárdenas as her exhibition, Life As You Wait, opens in Bliss Hall's Judith Rae Solomon Gallery, Thursday, September 20 and runs through October 5. An opening reception will take place at 5 p.m. that day and is free and open to the public.
Cárdenas is an international multi-disciplinary artist. Her artistic practice straddles between disparate worlds: the big city of Houston, where she currently lives as an expat; her birthplace Ecuador, where her family lives; Sweden, where home is; and South Korea which has influenced her spirit after living there almost nine years.
Through her art, Cárdenas addresses the human condition, the female body, and the realms of spirituality in work spanning mediums from paintings and printmaking to installation, textiles and artist's books. Cárdenas works from her studio in Houston, and is a member of PrintMatters and the Burning Bones Press in Houston. Cárdenas' exhibition is part of Hispanic Heritage Month, supported by the Community Foundation of the Mahoning Valley.
In 2012 she earned an MFA majoring in oil painting at Kyungsung University in Busan, South Korea with further printmaking studies. Since then, she has been actively exhibiting internationally in prestigious galleries and museums such as Edward Hopper House of Art in NYC; Koehnline Museum of Art in Chicago, IL, The Beaney Museum of Canterbury in UK, Hangaram Museum in Seoul, South Korea and the Lawndale Art Center in Houston.
Parking is available in the M30 Wick Avenue parking deck for a nominal fee. More information is available by calling the Office of Community Engagement and Events at 330-941-2307.