Late professor, radio host leaves $2.2 million to YSU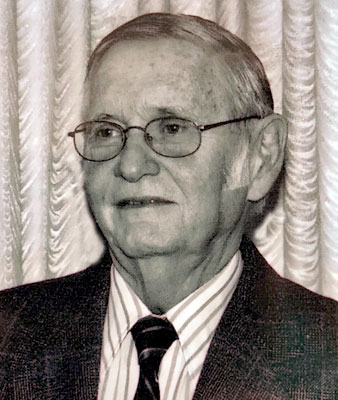 The late Charles Darling, retired professor of History at Youngstown State University and longtime host of the popular "Folk Festival" radio program on WYSU-FM, left a gift of $2.2 million in his estate to establish an endowed faculty position at YSU.

The Charles Darling Distinguished Faculty Chair in American Social History at YSU will be a full professor position in the Department of History in the College of Liberal Arts and Social Sciences.

"Professor Darling left an indelible imprint on YSU and the entire Mahoning Valley," YSU President Jim Tressel said. "We thank him for remembering his alma mater in his estate. His legacy will live forever through this faculty position."
The gift is part of YSU's $100 million "We See Tomorrow" fund-raising campaign.

Darling died in July 2018 at the age of 86. A native of Massachusetts, Darling graduated from Youngstown College in 1953, served in the Army as a medical technician and then went on to earn a master's degree in History from Ohio University. He returned to Youngstown in 1958 to join the History faculty at Youngstown College, teaching classes in American economic, social and cultural history, American folk music and the Vietnam War, retiring from YSU in 1995. His popular folk program on WYSU celebrated its 48th season in 2018.

The author of two science fiction novels, Gamma Connection and End Games, Darling also published two books on American Folk Music, The New American Songster and Messages of Dissent: Struggle Songs in American History. He was a member of the Ohio Academy of History and the history honorary society Phi Alpha Theta, as well as past president of the Youngstown Torch Club, where he was a member since the early 1970s. He received the Paxton Award in 2009 from the International Association of Torch Clubs for his paper, "The Origins of the American Involvement in Vietnam."

Endowed chairs or professorships are faculty positions that combine a traditional faculty post with enhancements funded from the interest on the principal of the gift to the university. Increasing the number of endowed faculty positions is among the priorities in the "We See Tomorrow" campaign. The Darling Chair is YSU's 11th endowed faculty position, including recently announced positions in Gerontology, Economics, Actuarial Science and English.