"Just Mercy" topic of YSU Book Club discussion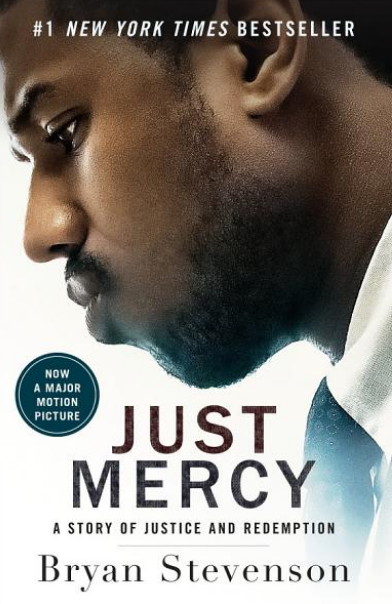 Racial and social justice will be among the topics as the YSU Alumni and Friends Virtual Book Club discusses Just Mercy: A Story of Justice and Redemption, the bestselling book that chronicles the true story of the work of a young lawyer fighting for justice for the poor and wrongly condemned.
The book, by world-renowned civil rights attorney Bryan Stevenson and was later made into a critically-acclaimed major motion picture, will discussed live 7 p.m. Tuesday, July 28, on the YSU Alumni and Friends Virtual Book Club Facebook page.
Panelists for the discussion include:
Dionne Dowdy, executive director of United Returning Citizens, a program in Youngstown designed for re-entry into life after being incarcerated. URC offers an array of work education and employment services, housing assistance, and case management services that include money management, character building, single mother resources, and substance abuse programs.
Atty. John M. Petit, managing attorney for Community Legal Aid's housing and consumer programs. He oversees cases and legal projects related to housing stability, foreclosures, evictions, preserving subsidies, discrimination and debtor defense.
Monica Merrill, YSU assistant professor of Criminal Justice & Forensic Sciences, whose areas of expertise include criminology, victimization, sexual assault and inequalities of gender, race and class.
They will be joined by regular Book Club panelists: Bridgid Cassin, library assistant, and Starr Jones, library supervisor, from the Public Library of Youngstown and Mahoning County, and Colleen Duchon, reference Librarian, Health & Human Services at YSU's Maag Library.
For more information, email Heather Belgin, associate director, Alumni and Events at habelgin@ysu.edu.