Jambar TV debuts this week on YouTube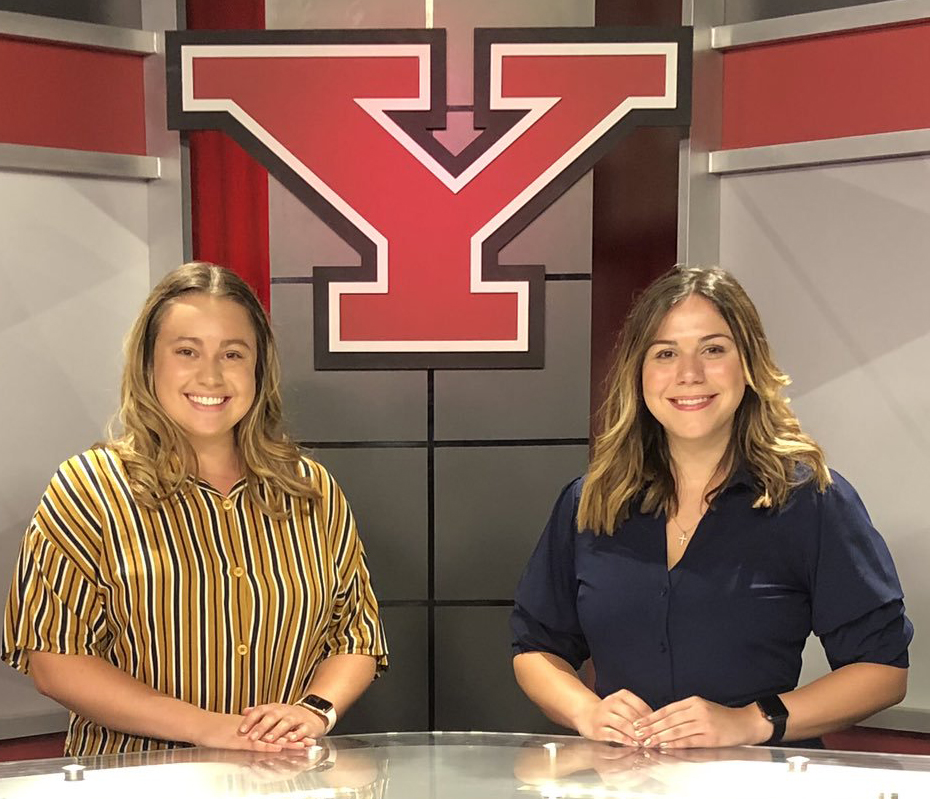 Youngstown State University launches a new online student-run news program called Jambar TV at noon Friday, Aug. 23 on www.youtube.com/JambarVideo. 
"We're excited to provide a flagship news show that complements the coverage provided by the student newspaper," said Mary Beth Earnheardt, adviser of The Jambar student newspaper and director of the Anderson Program in Journalism at YSU.
"Jambar TV is a collaborative project that will provide our students with even more choices for accessing reporting about campus."
To celebrate the premiere, the Office of Student Media is hosting a launch party at the fountain outside Kilcawley Center at noon Friday. Several televisions will be set up inside Kilcawley Center to show the first episode. Members of the inaugural news team and local television personalities who are also YSU alumni will attend the premiere. The event is free and open to the public.
The same editorial staff that publishes The Jambar and thejambar.com will produce Jambar TV, which will air online on the Jambar YouTube channel at youtube.com/JambarVideo.
"This is a wonderful opportunity for our students, our program and our community," said Amy Crawford, electronic media adviser. "With Jambar TV, we will be able to tell stories in innovative ways, while giving our students hands-on experience with multimedia journalism."
The Jambar was established in 1931 and has won many regional, state and national awards for its coverage of the YSU campus. It is part of the YSU Division of Student Experience.
For more information, contact Adam Earnheardt, chair of the YSU Department of Communication, at 330-259-6256 or acearnheardt@ysu.edu.