Jambar receives 17 Society of Collegiate Journalists awards
Two Youngstown State University student reporters and a photographer took home first place prizes in the national Society of Collegiate Journalists contest.
And Jambar TV, which debuted just this past fall, earned first place in the Television News Show Overall Excellence category.
In all, YSU student media won 17 awards.
SCJ is the nation's oldest honor society for leaders in student media and has approximately 100 active chapters and 1,200 members.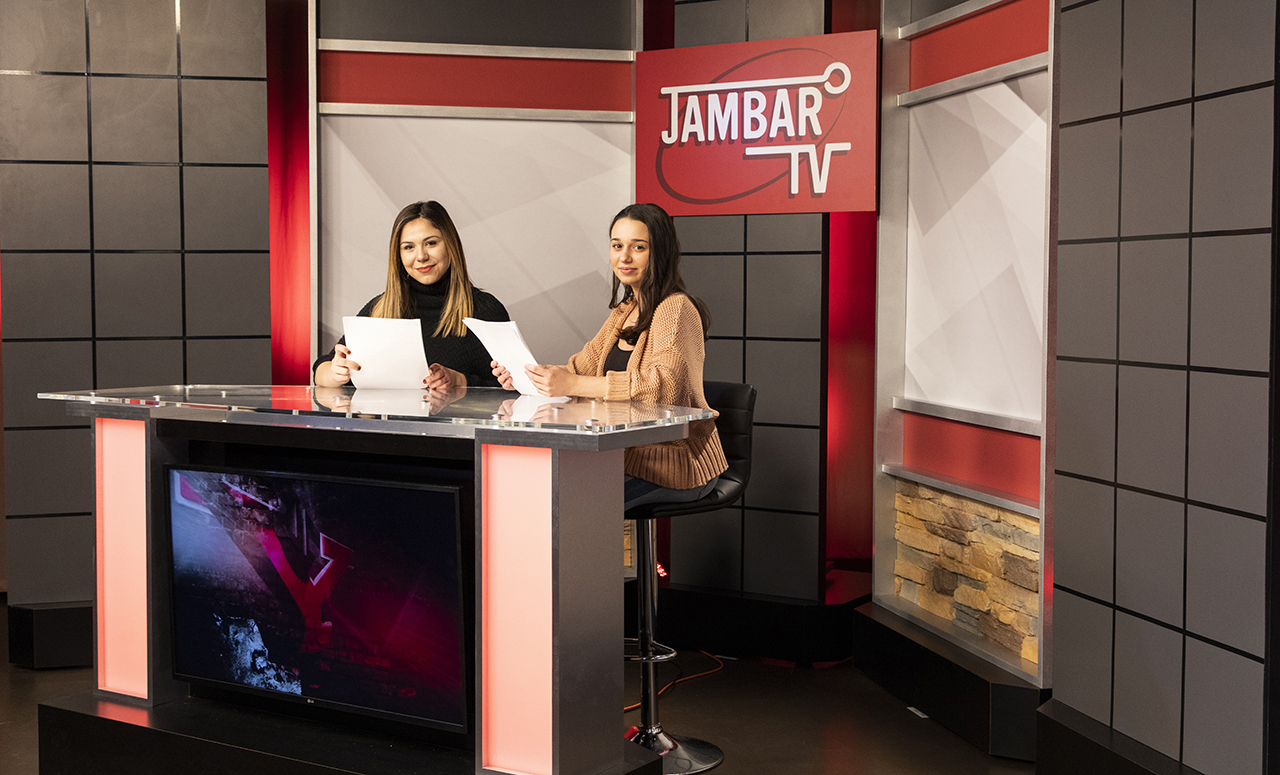 YSU winners:
First place: Best Beat Reporting, Rachel Gobep, The Jambar; J. Harvard Feldhouse, Best News Story, The Jambar, "Academic Partnerships: Has YSU signed a deal with the devil?"; and Best Television News Show Overall Excellence, Jambar TV.
Second place: Best Magazine General Interest Overall Excellence, YO Magazine; Best Sports News, Nathaniel Hawthorne, The Jambar, "YSU secures Pelini's 100th career win, May takes final snap"; Best Editorial Page (Print), Frances Clause, The Jambar, "From awe-inspiring murals to white walls in local schools"; Third place: Best News Photography, Tanner Mondok, The Jambar, "Tim Ryan"; Best Enterprise Series, Rachel Gobep, The Jambar, "Dr. Ray" series; Best Beat Reporting, J. Harvard Feldhouse, The Jambar; Best Column or Commentary, Mac Pomeroy, The Jambar, "Electric Scooters and judgement stares"; Best Feature Page (Print), Victoria Remley and Tanner Mondok, "Bands compete for the Frenzy";
Honorable mention: Best Newspaper Overall Excellence, The Jambar; Best Continuing Coverage, Alyssa Weston and Morgan Petronelli, The Jambar, "Tim Ryan Candidacy"; Best Feature Story, Rachel Gobep, The Jambar, "Former Jambar reporters make their mark on local journalism"; Best Television Feature Package, Brandon Brown, Jambar TV, "Great Yoga."