IRS Special Agent speaks to students Oct. 6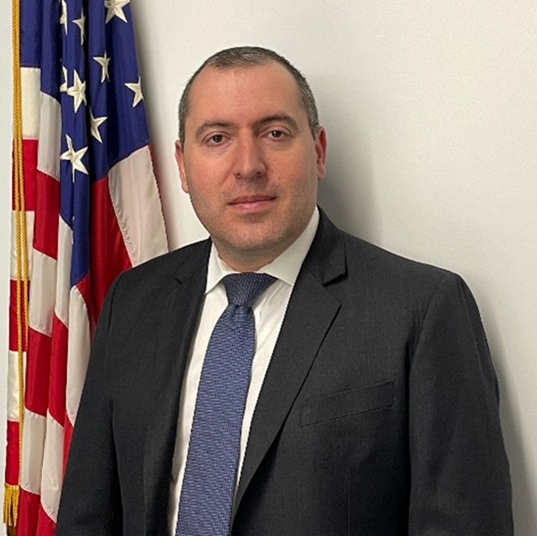 Special Agent in Charge for IRS-Criminal Investigation in Pennsylvania and Delaware, Yury I. Kruty, will speak to students 4 p.m. Thursday, Oct. 6.
The talk which is free and open to the public, will be held in classroom 1112 in the Williamson College of Business Administration.
A 2002 graduate of the Williamson College of Business Administration, Kruty will discuss his career with the IRS-CI, the IRS-CI Special Agent position and the requirements needed for that position and other positions available within the IRS-CI.
As Special Agent in Charge, Kruty is responsible for planning, directing and evaluating activities of all IRS-Criminal Investigation employees in the Philadelphia Field Office, which covers the states of Pennsylvania and Delaware. The mission of IRS-Criminal Investigation is to serve the American public by investigating potential criminal violations of the Internal Revenue Code and related financial crimes in a manner that fosters confidence in the tax system and compliance with the law.
Kruty started with CI as a special agent student trainee assigned to the Cincinnati Field Office (formerly known as the Cleveland Field Office), in August 2001. In 2011, he was selected to the Global Illicit Financial Team in the Washington D.C. Field Office. He was detailed to the GIFT for two years during which time he worked on getting the GIFT off the ground by developing and working significant financial investigations with an international nexus.
In August 2012, Kruty was promoted to the Supervisory Special Agent position in Akron and in August 2015, he became the IRS-CI Attaché in Frankfurt, Germany. As attaché, he oversaw international cooperation between IRS-CI and 52 countries included within his area of responsibility.
In September of 2017, Kruty was selected as the Director of International Operations West in Washington, D.C. and was responsible for supervising IRS-CI attachés located in the western hemisphere including Ottawa, Mexico City, Panama City, Bogota and Barbados. In addition, he oversaw several senior analysts and professional staff in International Operations who were responsible for various international programs.
From November 2019, Kruty worked as the Assistant Special Agent of Branch A in the New York Field Office. The branch included four groups in the Long Island, New York area. Since August 2021, he has been working as the Special Agent in Charge of the Philadelphia Field Office. The PHIFO covers the states of Pennsylvania and Delaware.
As the SAC, Yury oversees two ASACs as well as ten groups of special agents and professional staff. His team investigates and assists in the prosecution of significant financial investigations that will generate the maximum deterrent effect, enhance voluntary compliance and promote public confidence in the tax system as well as continuing and building upon the great working relationship his office has with their law enforcement counterparts in helping to protect the citizens of Pennsylvania and Delaware.