Initiative promotes Penguin Positivity across YSU campus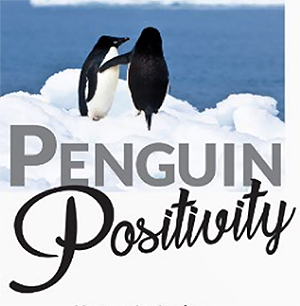 A new mental health support initiative at Youngstown State University kicks off later this month with the unveiling of four large Penguin Positivity boards across campus.
"The purpose of the initiative is to reduce the stigma surrounding mental illness and to encourage the campus community to seek mental health support, when necessary," said Hannah Haynie, a senior Biology major in the YSU Honors College who developed the program with Ashley Amendol.
The five-foot square boards will be unveiled at 11:15 a.m. Monday, Sept. 30, on the second floor of Kilcawley Center on campus. The unveiling is part of an event running from 11 a.m. to 2 p.m. that also recognizes the new location of YSU Student Counseling Services in Kilcawley Center and will also include information tables from various mental health resources on campus and in the community.
Haynie said she came up with the idea of Penguin Positivity after spending summer 2018 on a National Science Foundation-sponsored research experience at the University of Michigan. "I came across one of their mental health support boards and thought that something similar would benefit YSU," she said.
Each Penguin Positivity board will have hanging five-inch square tiles, with each tile listing information on mental health resources in the area. Students, faculty and staff are encouraged to take a tile, or they can leave an encouraging message.
To host a table at the Sept. 30 event, or for more information, contact Haynie at hvhaynie@student.ysu.edu.