Indiana State business dean named new provost at YSU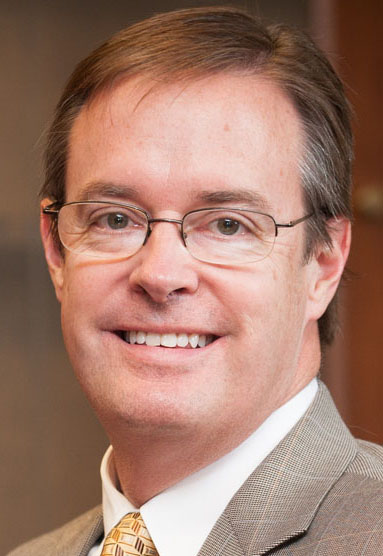 Brien N. Smith, who increased enrollment and graduation rates and raised millions of dollars in gifts and grants during seven years as dean of the Scott College of Business at Indiana State University, has been named provost and vice president for Academic Affairs at Youngstown State University in Ohio.
Smith, who will be YSU's second-highest ranking officer and oversee all academic operations of the university, was selected after a four-month search that drew more than 60 applicants from across the country.
"Dr. Smith not only has the demonstrated academic and administrative credentials to successfully lead our academic division, he also brings with him a committed background, understanding and appreciation of the crucial role that regional universities can play in their communities and states," YSU President Jim Tressel said. "We are thrilled to have him join our leadership team and look forward to working together to shape the future of YSU and the entire Mahoning Valley."
Smith replaces Joe Mosca, who has served as YSU's interim provost since June 2018. The appointment will be officially approved at the YSU Board of Trustees' next regularly-scheduled meeting on June 6.
"I am honored to accept this position and much anticipate getting to campus and getting to work," said Smith, who holds bachelor's, master's and a PhD in Industrial Psychology from Auburn University in Alabama.

"I have always believed that the essence of leadership is the ability to affect the thinking and behavior of others, and to create a high impact culture. The provost must articulate a strong vision and build a narrative that will provide guidance and inspiration to move the university forward. Together, working collaboratively with all university constituents and nurturing an environment of shared governance, I am confident that we can build on YSU's many successes and reach even higher levels of academic excellence and student success."
As provost, Smith will oversee six academic colleges, the Graduate School, Honors College, the Office of International Programs and the Office of Assessment.
"We are impressed with Dr. Smith's accomplishments at Indiana State and look forward to him coming to Youngstown and providing the leadership needed to ensure the continued success of our students and to stimulate increased academic excellence across the campus," said Dave Deibel, vice chair of the YSU Board of Trustees.
Since being named dean of the business college at Indiana State in 2012, undergraduate enrollment in the college has increased by 18 percent, freshmen enrollment by 38 percent and graduate enrollment by 54 percent. Four-year graduation rates went up nearly 11 percent. He also created a new center to administer student success programs and oversee student career-readiness initiatives, expanded online programs, increased the number of women leaders in the college by 30 percent, raised $14.5 million in gifts and earned $9.5 million in external grants for student programming and scholarships.
Smith previously spent 23 years at Ball State University in Indiana in a variety of capacities, including assistant chair in the Department of Management, assistant dean for Graduate Programs, chair of the Department of Marketing and Management and associate dean of the Miller College of Business. He also served two terms as chair of the University Faculty Senate at Ball State.
His scholarly works include nearly 25 articles in refereed journals and more than a dozen academic presentations at conferences from New York and Atlanta to San Diego and San Francisco. He received the 2017 MidAmerican Business Deans Association Innovation in Business Award, the Terre Haute Chamber of Commerce recognition for outstanding service and the Indiana Small Business Development Center Network Partner of the Year honor. He also was president of the Terre Haute Rotary Club and on the board of the Terre Haute Chamber of Commerce.

About Youngstown State University
Youngstown State University is a comprehensive urban research university that offers nearly 13,000 students more than 135 undergraduate and graduate programs backed by a strong tradition of teaching, scholarship and public service. As a major educational and economic development resource in the region, YSU is known for its focus on academic research and creative programs that transform its students into successful professionals, scholars and leaders. Located in the heart of the Tech Belt between Cleveland and Pittsburgh, YSU provides opportunities for students to actively participate with accomplished faculty on advanced research and creative collaborations. The beautiful 145-acre campus includes high-tech classrooms, state-of-the-art labs and performance facilities, a variety of on-campus housing options and recreational facilities among the best in the nation. For more information, visit www.ysu.edu.