Honors College tutoring initiative earns funding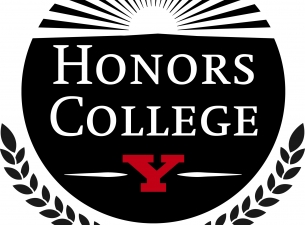 For the second time in three years, Phi Kappa Phi has awarded a literacy grant to fund a project by the Youngstown State University Honors College.

The $2,500 grant will allow the existing Honors Helping Future Scholars virtual tutoring program to expand by allowing YSU Honors students to provide in-person support at a local elementary school. Grant funds will be used to cover the cost of background checks that are needed to allow up to 25 YSU students access partner elementary school Valley Christian's Pleasant Grove campus during the 2021-22 school year.

"We wrote the grant in an effort to answer the call of educators to provide additional supports to students most affected by gaps in face-to-face instruction" during the pandemic, said Mollie Hartup, president of YSU's Phi Kappa Phi chapter and associate director of the Honors College.

Honors students began tutoring local K-12 students in January, logging more than 50 hours of virtual tutoring students from area middle and high schools. Virtual tutoring sessions covered a variety of areas, including English, Social Studies and Math.

"We are looking forward to being able to get out into the schools and allow our students to make in-person connections with younger students," said Amy Cossentino, Honors College dean. "The YSU Honors College is so appreciative of Phi Kappa Phi for providing these funds to create opportunities for our students to serve that will benefit children in our community."

The plan to move the tutoring program from virtual to in-person comes in the wake of recent research by the CDC that suggests children who have experienced virtual learning might need additional support. In addition, the Horace Mann Voice of the Educator Study reported earlier this year that more than 97 percent of educators reported loss of learning by their students over the past year when compared with previous years. In the report, teachers offer solutions to bridge this gap, including more paraprofessionals to provide targeted support to struggling students and enhanced social-emotional learning resources to help students process the events of the past year.

In 2019, Phi Kappa Phi awarded the same grant to fund adding a literacy component to the existing Honors College Penguin Pen Pals program, which pairs honors students with local elementary students who correspond with each other weekly.

The Honors College has a long history of supporting the educational needs in the community through programs such as Storytime, Honors College Penguin Pen Pals, and United Way Success After Six. Collectively, Students in the YSU Honors College amass approximately 60,000 hours of volunteer service annually.