Honors College students participate in Global Day of Service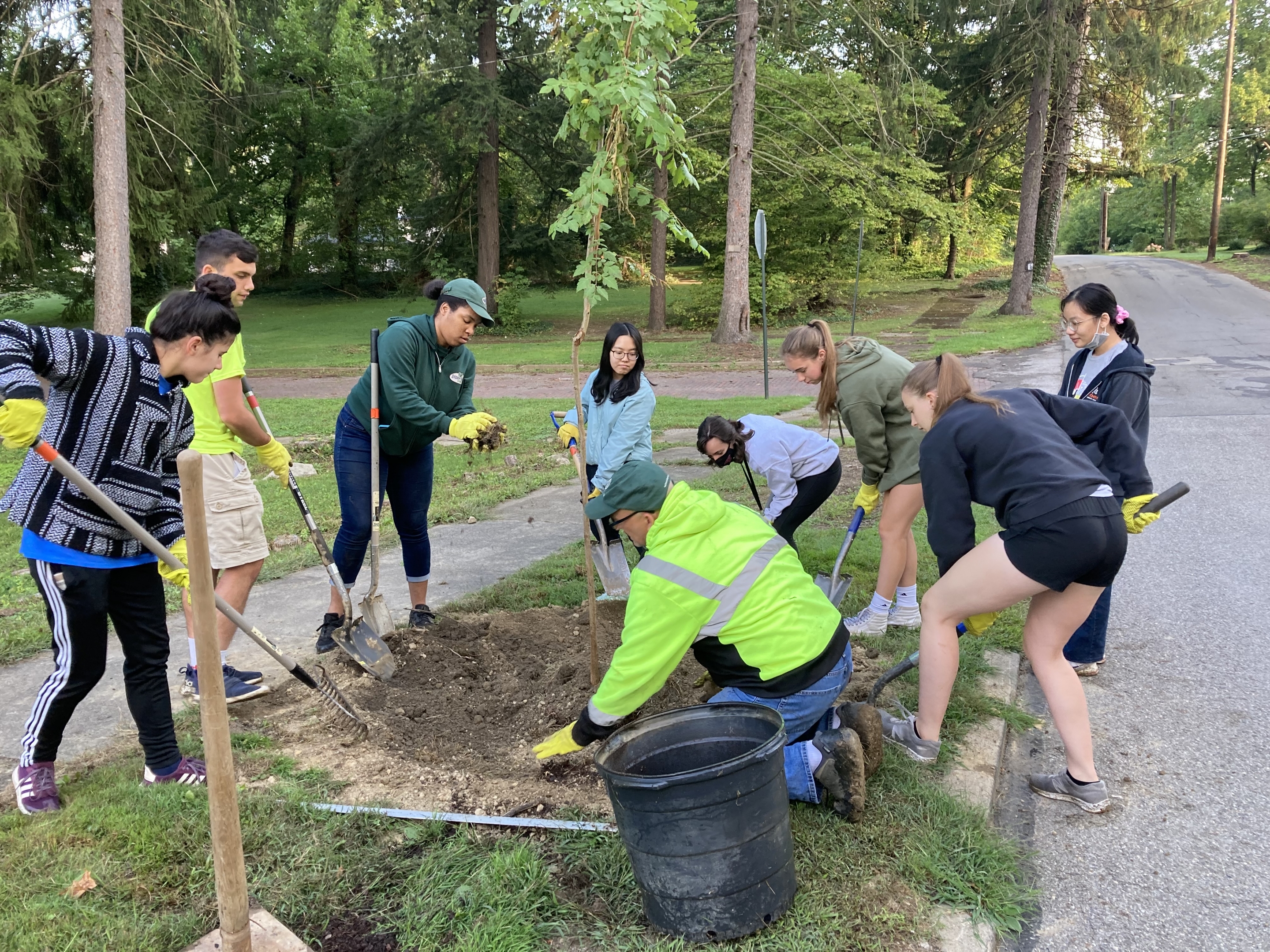 Nearly 100 students in the Sokolov Honors College at Youngstown State University recently participated in the Global Day of Service at multiple sites throughout the Mahoning Valley.

"Global Day is a long-standing tradition in the Honors College that not only introduces students to serving others but also helps them get to know the community, which is especially helpful for our students who aren't from the local area," said Lexi Rager, assistant director of the College.

Students participated in projects ranging from cleaning and packaging materials for Silly Science Sunday at OH WOW! to planting trees with the Youngstown Neighborhood Development Corp. and doing landscaping and clean-up at St Angela Merici Parish, the Jewish Community Center and Ursuline Ministries.

"I gained knowledge on how to properly plant trees and the importance of doing so," said Janelle Pezzuti, a freshman first-year Engineering major, who volunteered with YNDC. "I also made new friendships throughout the day while serving the community of Youngstown with other volunteers and honors college students." 


A group of students also spent time on campus transcribing historical documents to make information more accessible and preserve history.

"The projects are varied, but they all help students experience the importance of civic engagement while building their own sense of community," said Amy Cossentino, dean and associate provost.

Sophomore Bronson DeAngelo, a Biochemistry major, sought out places for students to volunteer and coordinated the logistics for the day with each organization.

"The thing I enjoyed the most was getting to know the organizations that we would be assisting, whether it be the Ursuline Sisters of Youngstown or our very own transcribing club," DeAngelo said.

More than 1,200 students are part of YSU's Sokolov Honors College. Collectively, honors students amass approximately 60,000 hours of volunteer service annually through a variety of projects. More about the College at www.ysu.edu/honors.