Honors College Open House set for Oct. 19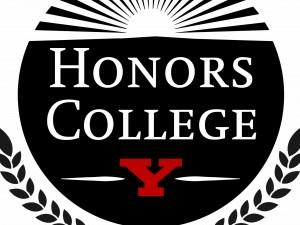 The Honors College at Youngstown State University hosts an open house Oct. 19 on campus.
The annual event gives high school students and their parents a chance to hear from current Honors students, staff and faculty; tour the Honors residence halls and facilities; and learn more about the program.
The open house will take place in the afternoon. Interested Honors-eligible high school students should register online.
The YSU Honors College provides academically talented students with a community of excellence to develop their full intellectual and cultural potential. Exceptional students from diverse disciplines and backgrounds are challenged with advanced coursework, service-learning experiences and leadership opportunities both in and outside of the classroom and find a close network of friends and mentors through the program.
To be eligible for membership and scholarships offered through the Honors College, high school seniors must have an overall GPA of 3.5, and a minimum ACT score of 26 or SAT score of at least 1240.
To learn more about the Honors College at YSU, visit www.ysu.edu/honors.