Home delivery: YSU Honors College graduates get medallions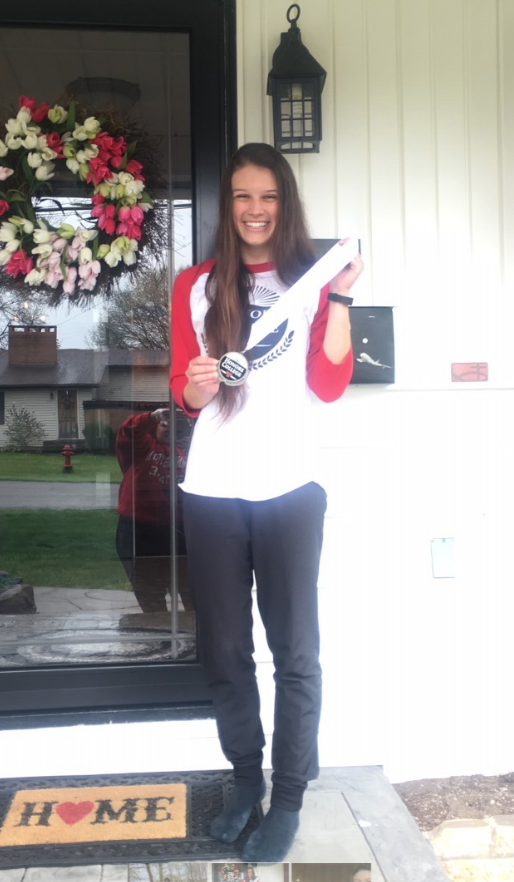 Local graduating seniors in the Honors College at Youngstown State University got a special delivery last week – medallions brought to their homes by members of the Honors College staff.
Students completing all requirements of the Honors College receive a medallion bearing the college's logo to wear at commencement. Due the coronavirus pandemic, YSU's Spring Commencement has been postponed and instead will be presented virtually at 10 a.m. Saturday, May 9, via YouTube and Facebook. Nevertheless, the Honors College wanted to make sure all students had their medallions to wear with their regalia on graduation day, said Amy Cossentino, Honors College dean.
"We want to do everything we can to celebrate our seniors and their accomplishments despite the current pandemic," she said. "That included staff spending their day delivering medallions to front porches of our students in the tri-county area. It was absolutely heartwarming to see the smiles of those who stepped out for a photo. Placing students at our center is a day well spent."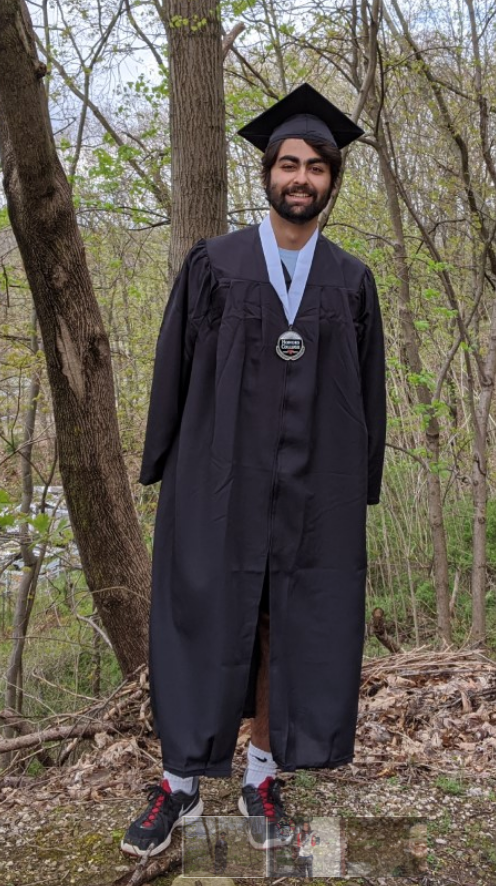 The Honors College showcased graduates through a social media celebration of their accolades as well as future plans. A virtual formal and awards ceremony held in early April honored seniors and other students for their accomplishments.
Among the honorees was graduating senior Alanis Chew, named Honors Student of the Year. Chew is involved in 12 student organizations, logged 375 volunteer hours, held 10 leadership roles, three jobs and earned 37 honors credits, the most of any of more than 1,200 honors students).

"I love honors and everything we do. It feels like it's a part of all of us," said Chew. "Everything I have done feels so natural, all the honors requirements that we are supposed to do are just a part of us."

A virtual medallion ceremony for graduating seniors is planned for Friday, May 8.