High school students take the JA Titan Business Challenge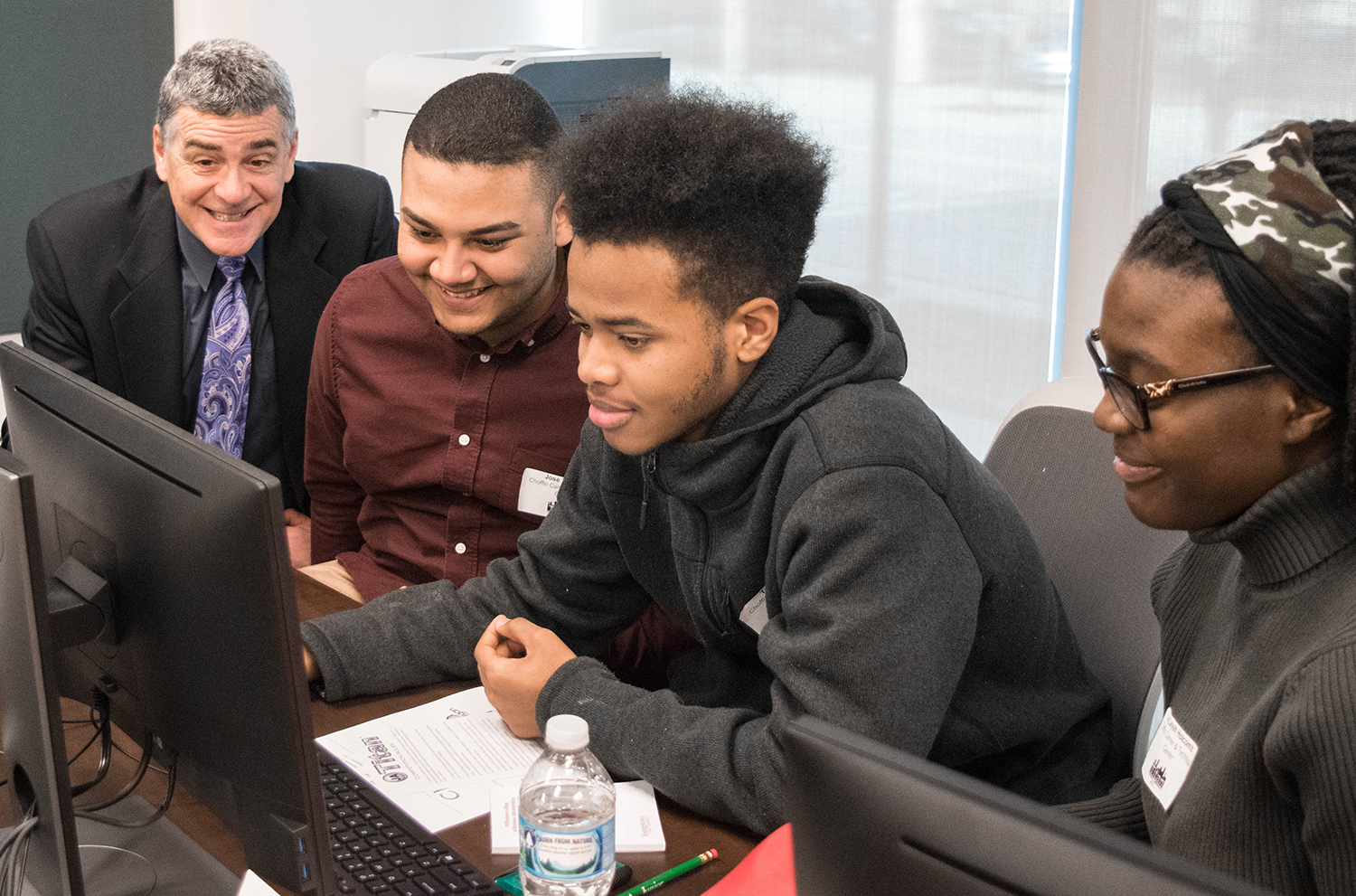 The Williamson College of Business Administration at Youngstown State University and Junior Achievement of the Mahoning Valley host the 10th annual JA Titan Business Challenge 8:30 a.m. to 1:30 p.m. Thursday, March 14, in Williamson Hall on campus.
More than 75 students from a dozen high schools in Ashtabula, Columbiana, Mahoning and Trumbull counties will attend, using an interactive online business simulation called JA Titan that shows what it takes to compete in the marketplace and to run a successful business. Each of the 27 teams acts as the senior management of their company and is responsible for developing business strategies and making decisions quarter by quarter.
Teams are paired with local business mentors for the first two rounds of the competition. They will compete for prizes — $500 for each student on the first place team, $250 for second place and $100 for third place.
The event begins with a morning keynote speech from Jessica Borza, executive director of the Mahoning Valley Manufacturers Coalition, and also includes a lunchtime keynote presentation by Elijah Stambaugh of Illuminate Education.
This year's participating high schools include Cardinal Mooney High School, Chalker High School, Champion High School, Chaney High School, East Palestine High School, Howland High School, John F. Kennedy Catholic School, Lakeview High School, Liberty High School, Lordstown High School, McKinley Jr./Sr. High School, and Pymatuning Valley High School.
Event sponsors include WCBA, Home Savings Charitable Foundation, Factset, Cafaro Foundation, DeBartolo Corporation, Johnson Family Foundation, Armstrong and Covelli Enterprises. Team sponsors include Allen's PharmServ, Associated School Employees Credit Union, Better Business Bureau (serving Mahoning, Trumbull, and Columbiana Counties), Cortland Bank, HBK CPAs and Consultants, Gibson Insurance Agency and Seven Seventeen Credit Union.
For more information, call Chris Shelton, WCBA coordinator of external relations, at 330-941-3068.