Harlem Quartet performs Jan. 17, part of YSU Pipino Series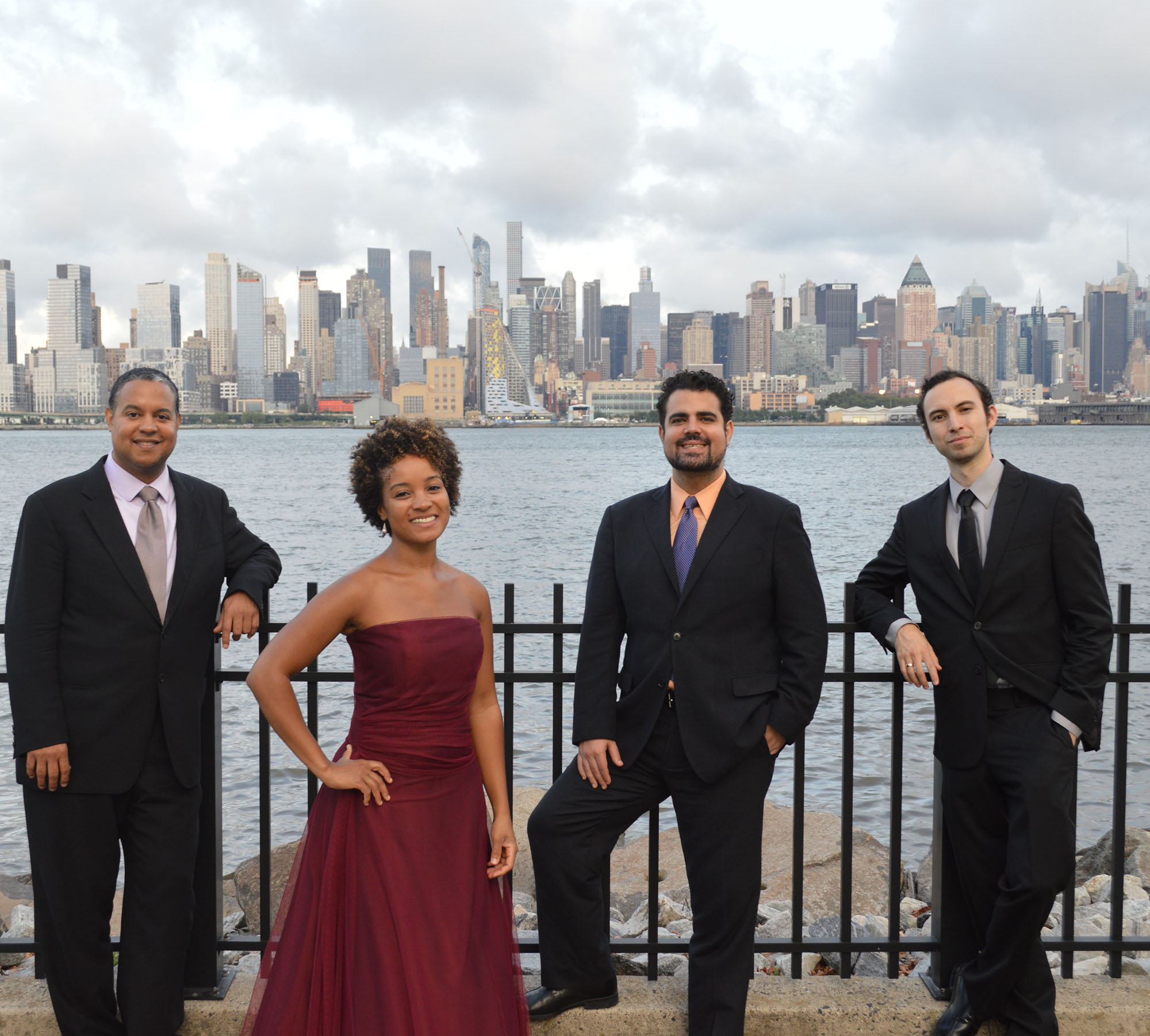 Harlem Quartet, a New York-based string quartet created to advance diversity in classical music, performs 7:30 p.m. Thursday, Jan. 17 in the Ford Family Recital Hall at the DeYor Performing Arts Center in downtown Youngstown.
The concert, presented by Youngstown State University's Cliffe College of Creative Arts and Communication and 88.5, WYSU-FM, is part of the Donald P. Pipino Performing Arts Series at YSU. Tickets are $34 for adults and $28 for senior citizens and YSU faculty and staff. Admission is free for all students. Tickets are available by calling 330-744-0264 or at deyorpac.org.
"YSU and Cliffe College are thrilled to be partnering with 88.5 WYSU-FM to bring this world-class Quartet to the Youngstown community," said Phyllis M. Paul, dean of the Cliffe College. "Concertgoers will be inspired by a wide variety of music, including jazz, classical, Latin and new works by contemporary composers. The Quartet is another of the nationally- and internationally-renowned artists who are featured on this year's Pipino Series, and we are excited to begin the Series' spring semester with their performance."
"I think it is noteworthy that this concert is at the beginning of the weekend and holiday that celebrates Dr. Martin Luther King Jr., as this group celebrates diversity in both its members and in its music," said Gary Sexton, director of 88.5, WYSU-FM. "Their program will appeal to everyone,"
In addition to the concert, the Quartet presents a master class for YSU Dana School of Music students 4 to 6 p.m. Wednesday, Jan. 16 in Bliss Hall Room 2222.
The Quartet was created by the Sphinx Organization, a national nonprofit dedicated to building diversity in classical music and providing access to music education in underserved communities. Since its public debut at Carnegie Hall in 2006, the Quartet has performed throughout the United States, as well as in Belgium, Brazil, Canada, Ethiopia, France, Panama, South Africa, Venezuela and England. Its latest jazz album, recorded with the Eddie Daniels Quartet and released in June 2018 on Resonance Records, is Heart of Brazil: A Tribute to Egberto Gismonti.
---
Tickets are also available for the following remaining events in this year's Pipino Series:
Kate Reid performing The Great American Songbook
April 5, 7:30 p.m.
Into the Woods
Department of Theatre and Dance and the Dana School of Music
Book by James Lapine; Music and Lyrics by Stephen Sondheim
April 12, 7:30 p.m. and April 14, 2 p.m.
David Krakauer and Ancestral Groove
April 27, 8 p.m.