Greek Sing alum couple sponsors 2019 event this weekend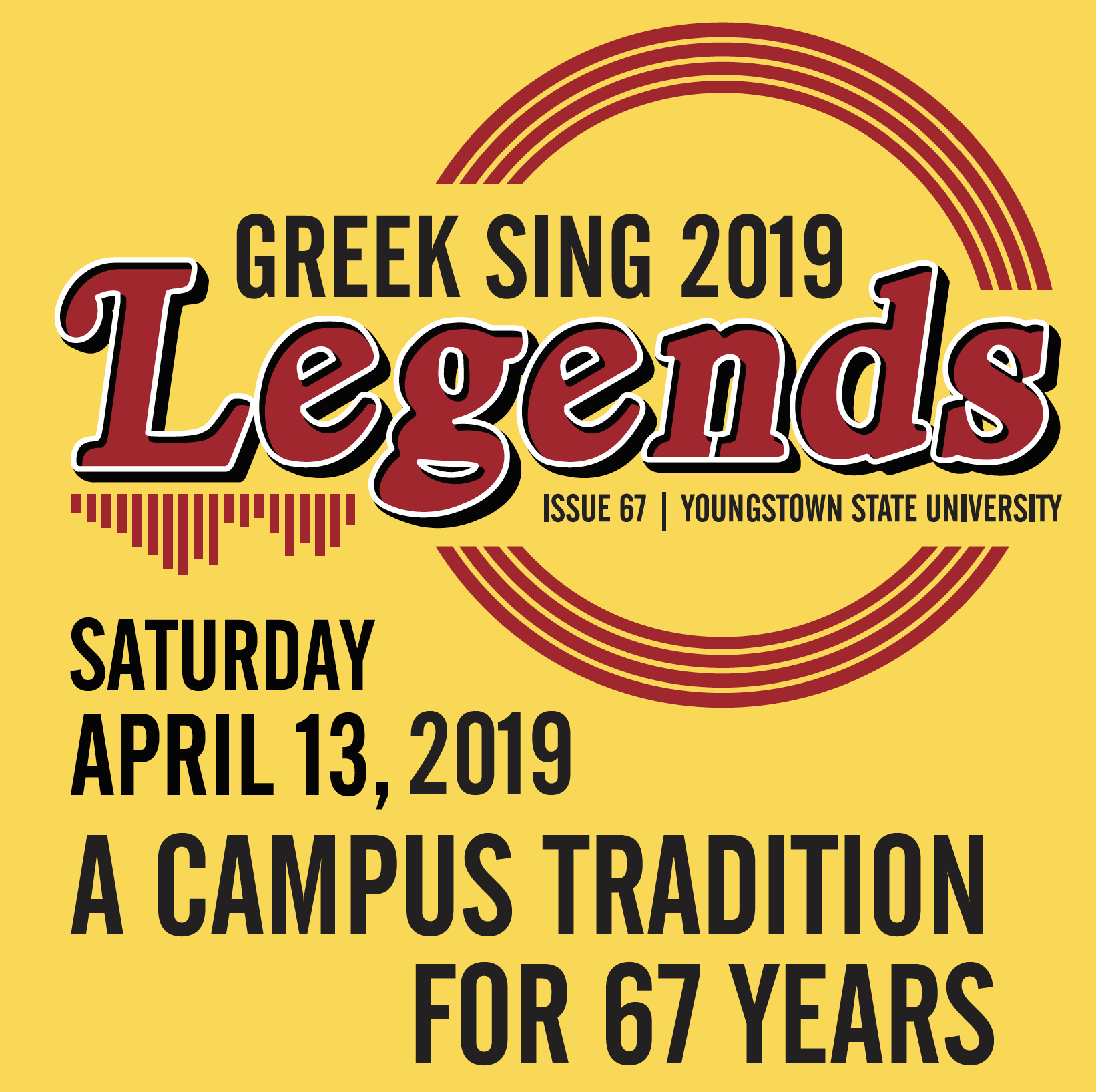 More than five decades ago, Gary and Shirley Wuslich were students at Youngstown State University when they met during a fraternity and sorority mixer.
Today, the Wuslichs have been married nearly 50 years, are retired, have four grandchildren and are now giving back to support their alma mater's biggest annual fraternity and sorority event.
The Wuslichs are sponsoring YSU's 67th annual Greek Sing 6 p.m. Saturday, April 13, in Stambaugh Auditorium on Fifth Avenue just north of campus. The event, which dates to 1952, is the culmination of all YSU Greek activities for the academic year and includes dozens of fraternity and sorority members singing and dancing. This year's theme is Legends and includes selections from Madonna, Elvis, the Beach Boys, Michael Jackson, Queen and much more. The show is free and open to the public.
Gary Wuslich, a native of Export, Pa., graduated from Franklin Regional High School, attended YSU and was a member of Sigma Phi Epsilon. Shirley graduated from Struthers High School, attended YSU, joined Alpha Omicron Pi and became a Sigma Phi Epsilon Little Sister. Both participated in Greek Sing, and Shirley went on to become Sigma Phi Epsilon's Sweetheart for the 1967-1968 academic year.
The Wuslichs now live in Granger, Ind. He recently retired as a human resources executive, and she had a career as an elementary teacher. They both remember Greek Sing as a very intense time with a lot of hard work and a lot of time practicing but also as one of the best highlights of the year.
For more information on Greek Sing, contact Carrie Anderson at 330-941-3575.