Gov. names local ophthalmologist to YSU BoT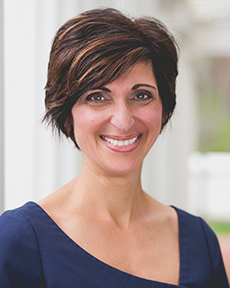 Gov. Mike DeWine has named Dr. Sergul A. Erzurum, a well-known local ophthalmologist and vice president of Eye Care Associates in Poland, Ohio, to the Youngstown State University Board of Trustees.
A YSU alumna, Dr. Erzurum, who also is a surgeon and owner of the Center for Advanced Eye Surgery in Poland, Ohio, will serve a term that starts June 27, 2022, and runs through April 30, 2031. She replaces Atty. James E. "Ted" Roberts, whose term has expired.
Co-founder of Sight for All United and the founder of Doctors for Sight, Dr. Erzurum earned a bachelor's degree in Combined Science from YSU in 1984 and a doctorate in Medicine from Northeast Ohio Medical University in 1988. She did her ophthalmology residency at Northwestern University in Chicago and pediatric fellowship at Children's Memorial Hospital in Chicago. She is currently a full professor and master teacher at the Northeast Ohio Medical University and a clinical associate professor at the Ohio University College of Osteopathic Medicine.
She also served as chair of the Division of Ophthalmology at Northside Hospital in Youngstown until 2018 and as vice chair of the Pediatric Eye Disease Investigator Group, a national research group. She has a long list of research activities, more than 60 publications and presentations and extensive professional service, including a current member of the Ad Hoc Vision Advisory Board for the Ohio Department of Health.
Among her recognitions and awards: National Philanthropy Day Award, Essilor Difference Maker Award, Advocate Award from Akron Children's Hospital and the Dedicated Service Award from the United Way of the Mahoning Valley.