"Godspell" opens this week on campus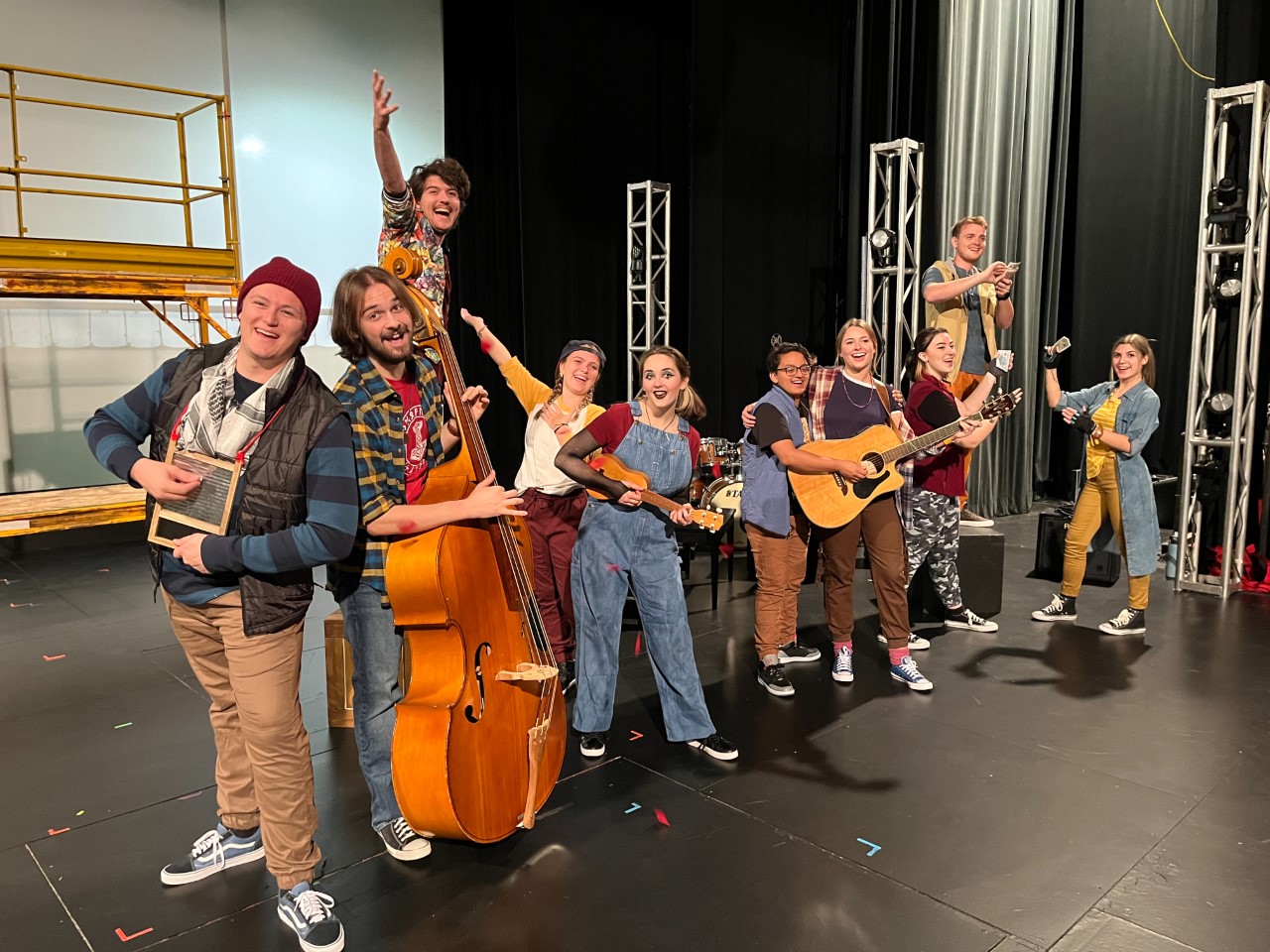 The 2022-23 University Theatre season continues this week with the musical "Godspell" running Nov. 11 to 20 in Ford Theater, Bliss Hall, on the YSU campus.
Performances are Friday, Saturday and Sundays, Nov. 11, 12, 13, 18, 19 and 20. Friday and Saturday performances begin at 7:30 p.m., and the Sunday matinee performances are at 2:00 p.m.
Tickets are $16 for adults, and $9 for non-YSU students, YSU faculty, staff and alums, senior citizens, Penguin Club members and groups of eight or more. Admission is free for YSU students. To purchase, call 330-941-3105 or visit ysu.tix.com.
The musical is structured as a series of parables, primarily based on the Gospel of Matthew and interspersed with music set primarily to lyrics from traditional hymns.
"Each production of Godspell is idiosyncratic and personal," said Adam Day Howard, YSU lecturer of Acting and director of the production. "I feel this mirrors the many ways people feel about its main character, who, despite being a basis for the world's largest religion, was also a man, a historical figure, a political figure and a philosophical one as well. In our production one can't help but notice he was also particularly creative and funny."