"GIANT" maps coming to campus Sept. 28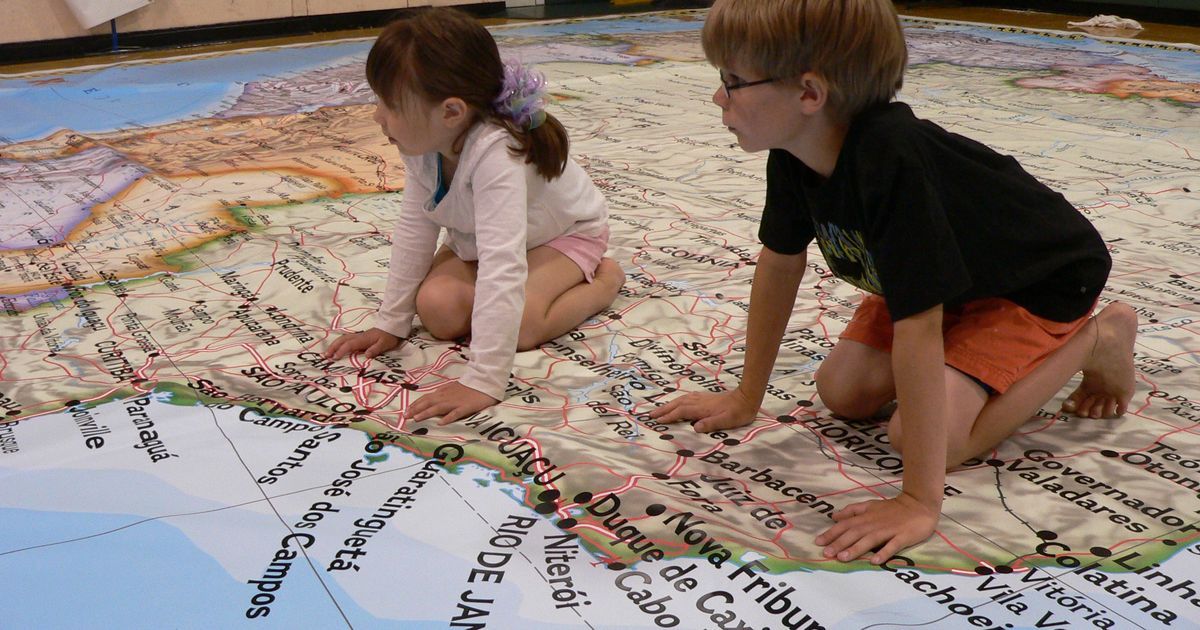 "Giant Maps" are coming to the Mahoning Valley and Youngstown State University later this month!
Large National Geographic floor maps of the state of Ohio, each about the size of eight ping pong tables, will be making their rounds at schools in the Youngstown region Sept. 27 through 29.
In addition, the giant maps will be the focus of a free open house and workshop between 2 and 5:30 p.m. Tuesday, Sept. 28 in McKay Auditorium in Beeghly Hall on the YSU campus, hosted by the Beeghly College of Liberal Arts, Social Sciences and Education. 
Educators on any level and any discipline, as well as future teachers, are invited to drop by to explore interactive adaptive lesson ideas and resources using the giant maps.  
"Students literally occupy the maps and place objects on the map to represent conditions or features such as age distribution and migration, to natural gas deposits and soybean production," said Dawna Cerney, YSU professor of Geography. "Students can experience first-hand, location, place, region, volume, vector/direction diffusion, rate and more." 
The free workshop is presented by Rebecca Theobald, assistant research professor at the University of Colorado, Colorado Springs. Theobald will demonstrate the possibilities of teaching with the maps, options for map use and the benefit and opportunities of a geographic education.   
For more information and to attend, contact Cerney at dlcerney@ysu.edu.
The Giant Traveling Map project is part of National Geographic's support for geographic education. The maps range in size from 14- feet by 21-feet to 32-feet by 37-feet and include all 50 states, each continent, the Pacific Ocean and the solar system.  
"Lessons using the maps are only limited to the teacher's imagination, and subject matter spans all disciplines as 'Everything Happens Somewhere,'" Cerney said.