Former profs receive prestigious Heritage Awards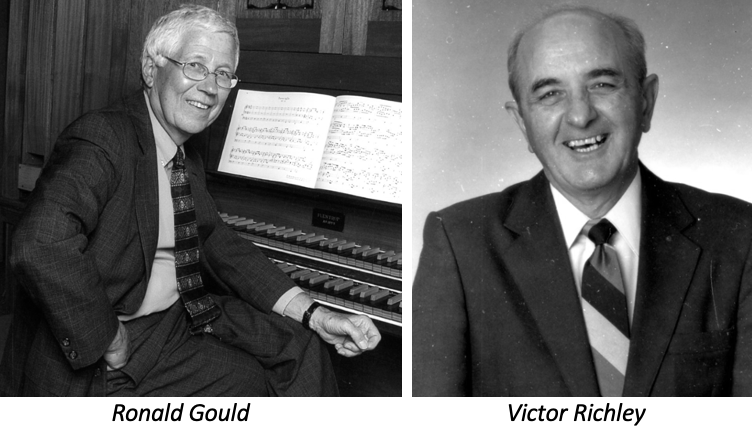 Ronald Gould, a renowned organist and conductor during a career spanning more than four decades with the Dana School of Music, and the late Victor Richley, whose 35-year career as a faculty member and administrator included leadership positions in the College of Applied Science and Technology, are the recipients of Youngstown State University's 2022 Heritage Award.

The awards, the most prestigious bestowed by the university, will be presented at the annual YSU Faculty and Staff Showcase Monday, May 2, in Stambaugh Auditorium in Youngstown. Several other honors, including the Distinguished Professorship Awards and Distinguished Service Awards, will also be presented.
Tickets are $30 each. To register by credit card, visit ysu.edu/employeeshowcase. To pay by check, payable to Youngstown State University (write Showcase in the memo line) and mail to YSU, Office of University Events, One University Plaza, Youngstown, OH 44555.
To view a list of all honorees, visit: ysu.edu/employeerecognition. For more information, jmleviseur@ysu.edu.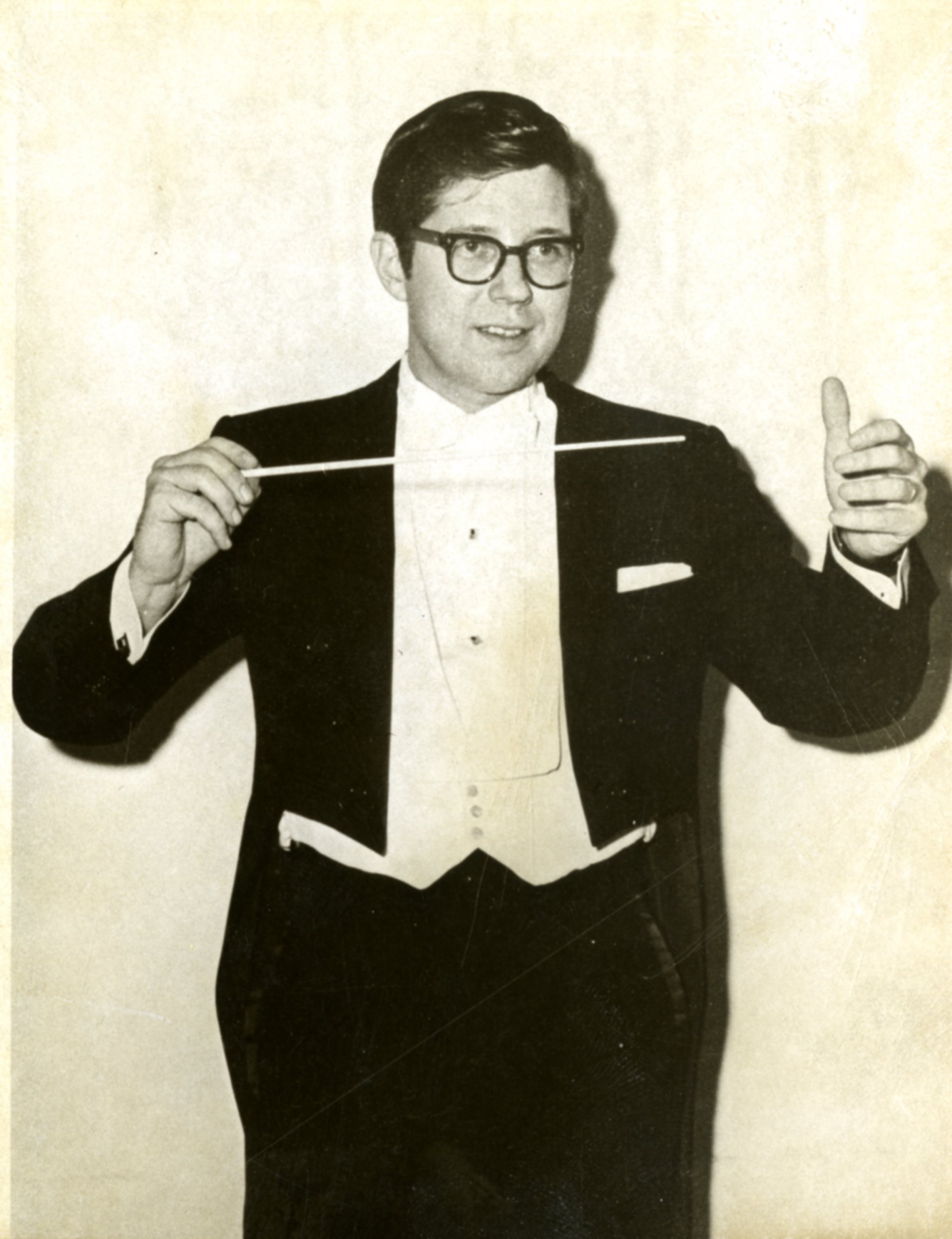 Ronald Gould
Gould's career in music has taken him from St. Columba Cathedral in Youngstown to the State Conservatory in St. Petersburg, Russia, from the North German Organ Academy in Bunde, Germany, to St. Peter's Basilica in Rome.

He holds a bachelor's degree in Music from North Central College in Illinois and master's and doctorate degrees from the School of Sacred Music, Union Theological Seminary in New York. He came to YSU in 1960 and retired in 2002 as professor of Organ and Music History. In his time at YSU he received the Watson Merit Award.

Gould's list of accomplishments and activities is both lengthy and impressive: associate in the American Guild of Organists; organist-choirmaster at St. John's Episcopal Church, Youngstown, where he founded and directed the annual Boar's Head and Yule Log Festival; founder of Youngstown Musica Sacra, including a tour of Italy and concerts at St. Peter's in Rome and St. Francis in Assisi; recipient of a Danforth Foundation Teacher's Grant; exchange professor in St. Petersburg, Russia; placement director for the Association of Anglican Musicians; a member of the board of directors of the Youngstown Ballet Guild, Youngstown Symphony, Stambaugh Auditorium Association, Youngstown Opera Guild and Opera Western Reserve; project manager for the restoration of the Stambaugh E. M. Skinner Organ; consultant to various churches, schools and arts organizations throughout the region; organ recitalist and choral conductor for, among others, the YSU Concert Choir, St. John's Episcopal Church Choirs, Youngstown Symphony Opera Chorus and Youngstown Musica Sacra.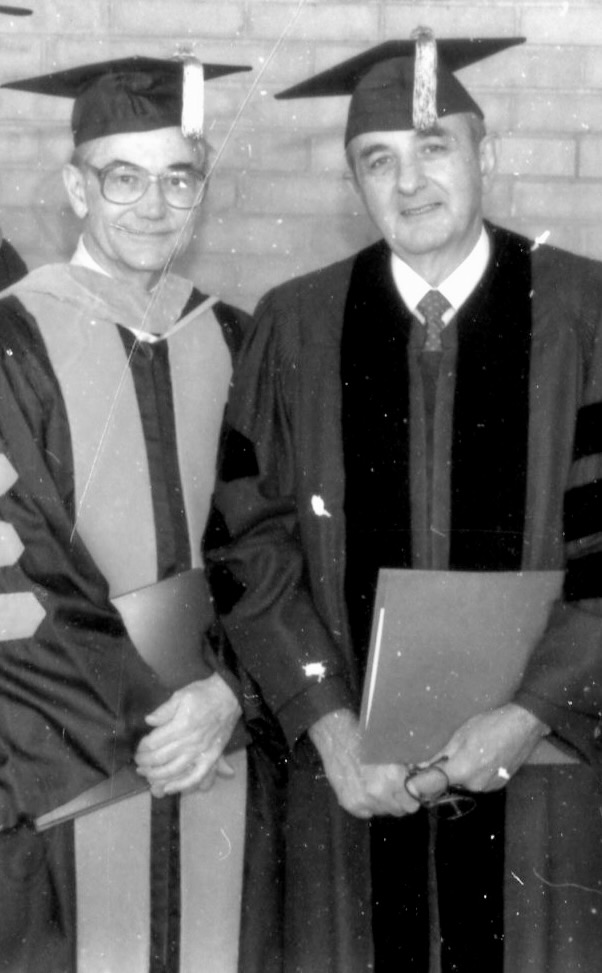 Victor Richley
Richley, a native of the Youngstown-Niles area who passed away in 2019, served on the YSU faculty for 35 years.

After serving in the Army during the Korean War, earning the Purple Heart and the Combat Infantryman's badge, Richley enrolled in the Electrical Engineering program at Youngstown College and earned a bachelor's degree in 1956. He later was appointed to an Electrical Engineering faculty position at Youngstown University. He also completed a master's degree in Electrical Engineering at the University of Akron in 1960 and a doctorate in Electrical Engineering at the University of Pittsburgh in 1967.
At YSU, Richley initiated and directed the master's degree program in Electrical Engineering and became chair of the newly formed Engineering Technology department, which by 1981 had grown to four bachelor's degree programs and 1,000 student majors. In 1982, he was named dean of the College of Applied Science and Technology. After retiring in 1991, Richley was chosen as the speaker and was awarded an honorary doctorate at YSU's Spring Commencement. He continued as a part-time faculty member until 1996.

Richley was a two-time recipient of the YSU Watson Merit Award, in 1965 and 1979.  He served as faculty advisor of the Student Chapter of the Institute for Electrical and Electronics Engineering, helped establish the YSU Chapter of the Phi Kappa Phi honorary society and served on several university-level committees, including chair of the Senate Executive Committee and a member of the administrative collective bargaining team for three separate faculty contracts.