Former PepsiCo CEO presents YSU Thomas Colloquium March 23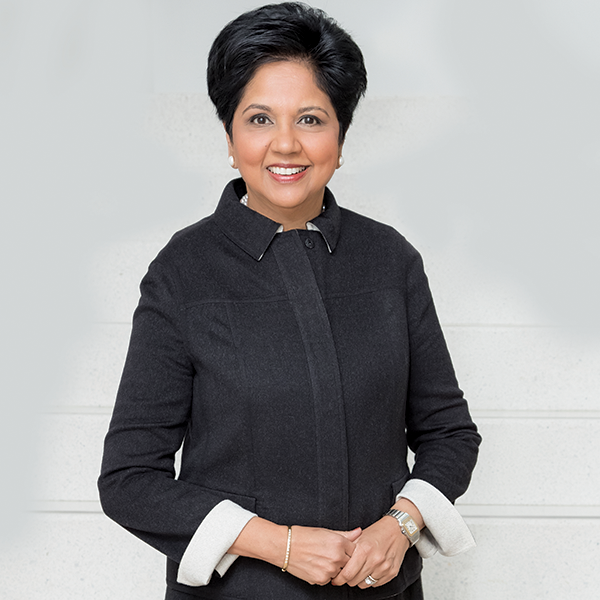 Indra Nooyi, former chief executive officer and chairman of PepsiCo, presents the Youngstown State University Thomas Colloquium Lecture 7 p.m. Thursday, March 23, at Stambaugh Auditorium in Youngstown.
Admission to the lecture is free, but tickets are required. Tickets are available, beginning Feb. 7, at the Stambaugh Auditorium box office or online at www.stambaughauditorium.com.
Nooyi was responsible for growing PepsiCo's revenues from $35 billion when she became CEO, to $63.5 billion in 2017. She oversaw a portfolio of global brands and diversified products enjoyed by consumers more than one billion times a day in more than 180 countries and territories around the world.
As PepsiCo's director of global strategy for over a decade, Nooyi led the company's restructuring, including the divestiture of its restaurants into the successful YUM! Brands, Inc; the acquisition of Tropicana and merger with Quaker Oats; the merger with PepsiCo's anchor bottlers; and the acquisition of Wimm-Bill-Dann, the largest international acquisition in PepsiCo's history.
An advisor to several early-stage companies, Nooyi currently serves on the boards of Amazon, Philips, Memorial Sloan Kettering Cancer Center and the Partnership for Public Service, and is an independent director of the International Cricket Council. She is a trustee at the National Gallery of Art, and is on the Dean's Advisory Council at MIT's School of Engineering.
Celebrated for her hallmark motto of "do well by doing good," Nooyi was chief architect of Performance with Purpose, PepsiCo's pledge to do right by being responsive to the needs of the world through sustainable growth initiatives such as making more nutritious products, limiting the company's environmental footprint, and empowering people in the communities PepsiCo serves.
With appearances in Forbes' "The World's 100 Most Powerful Women," Fortune's "Most Powerful Women," and TIME's "100 Most Influential People in The World," Nooyi has been sought-out for her business insights and messages on leadership, inclusivity and change.
YSU, through from an endowment established by Paul J. and Marguerite K. Thomas, began the annual "Colloquium on Free Enterprise" in 1981. Reflecting the Thomases' involvement in the business community and their interest in the community-at-large, the Colloquium fosters ideas that are conducive to the growth of the free enterprise system. It promotes free enterprise as a viable force in the U.S. economy. The aims of the Colloquium are: to provide a series of outstanding lectures or workshops by recognized leaders in business, economics, and finance for both the public and the academic community, to provide a library for use by business people, students, and citizens of the community, to serve as a clearing house for the exchange of ideas to foster common goals of industry, business, and finance in the free enterprise system, and to stimulate the thinking and long-range planning of business, government, and individuals on ways to foster the growth of free enterprise.