Fall Career Fair Wednesday on campus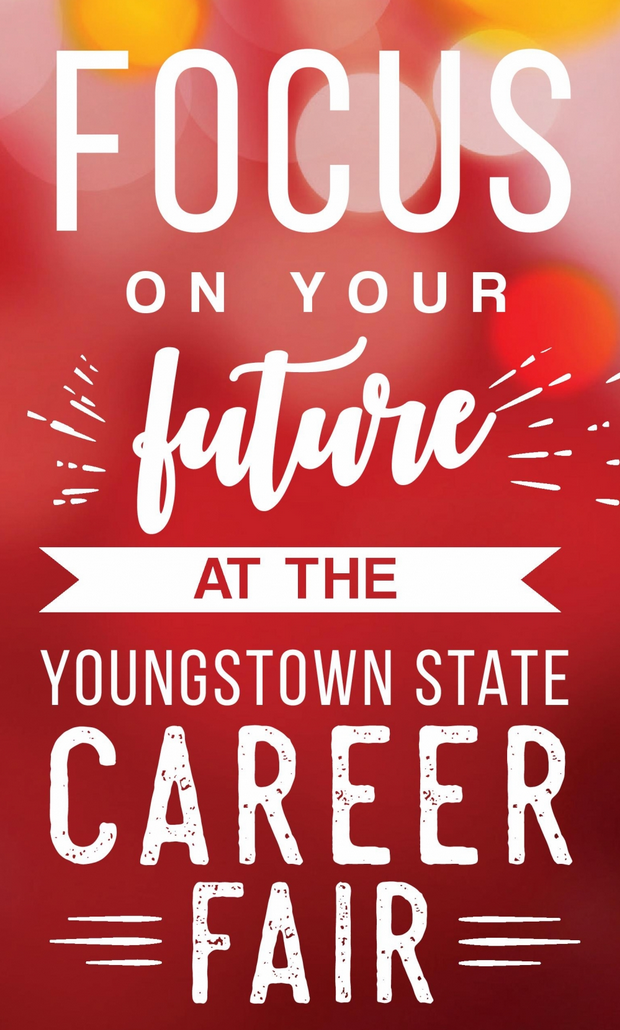 More than 60 employers will attend the Youngstown State University Career Fair 10 a.m. to 1 p.m. Wednesday, Oct. 9, in the Chestnut Room of Kilcawley Center.
The event provides information to individuals looking for professional full-time and part-time positions, internships or co-op opportunities and is open to all YSU students and alumni. There is no cost to attend, but students must register at the door with their YSU Photo ID.
For more information, contact the Office of Career & Academic Advising at 330-941-3515.
Employers attending the event include ABA Therapy Solutions; ACA Engineering, Inc.; Allegheny Health Network; Alorica; ArcBest; Arnett Carbis Toothman CPAs & Advisors; Aspen Dental Associates; Counseling & Child Guidance; Cafaro; City of Pittsburgh Department of Human Resources & Civil Service; Clearstead Advisors; Community Corrections Association Inc.; Custom Valve Repair; Direction Home of Eastern Ohio; Federal Aviation Administration (FAA); First Step Recovery; General Aluminum Manufacturing Co.; George Junior Republic; GLI Pool Products; Heartland Dental; Hilton; Home Savings Bank; Huntington National Bank; iHeartMedia; InfoCision; IntelyCare, Inc.; Knapp Center for Childhood Development; Litco International; Lutheran SeniorLife; Magic Tree Pub & Eatery; McDonald's - Tomtreyco, Inc.; Mercy Health; Meridian HealthCare; Nannicola, Inc.; National Youth Advocate Program; Northeast Ohio Correctional Center; Oak Street Health; Ohio State Penitentiary; OhioGuidestone; Potential Development Schools for Students with Autism; Prisma Integration; Rachel Wixey & Associates; Robert Half; ScribeAmerica; Select Medical; Simon Roofing; SpaceBound; Speedway, LLC; Sweeney Chevrolet Buick GMC ;The Children's Home of Pittsburgh & Lemieux Family Center; The Flynn Auto Group; Trivista Companies, Inc.; United Way of Youngstown and the Mahoning Valley; Universal Health Services, Inc.; VXI Global Solutions; W.B. Mason Company, Inc.; Waffle House, Inc.; Walgreens; WFMJ TV/WBCB TV; Windsor House, Inc.; WYSU-FM; Youth Intensive Services.