Faculty lecture discusses "Learning Instead of Grades"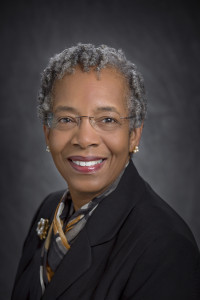 Saundra McGuire, retired director of the Center for Academic Success at Louisiana State University, presents a free lecture 10:30 a.m. Monday, Oct. 14 titled "Get Students to Focus on Learning Instead of Grades: Metacognition is the Key!"
The lecture, presented by the YSU Faculty Development Committee and intended for YSU faculty, deans and chairs, is in the Jones Room of Kilcawley Center on the YSU campus. RSVP here.
The presentation will focus on how students come to college with widely varying academic skills, approaches to learning, and motivation levels and how faculty often lament that students are focused on achieving high grades. The session will focus on the importance of helping students acquire simple, but effective, learning strategies based on cognitive science principles.
McGuire, retired assistant vice chancellor and professor of Chemistry at LSU, has delivered keynote addresses and workshops at more than 400 institutions in 46 states and 10 countries. She is the author of book, Teaching Students How to Learn. Read more here.