Faculty honored for study abroad efforts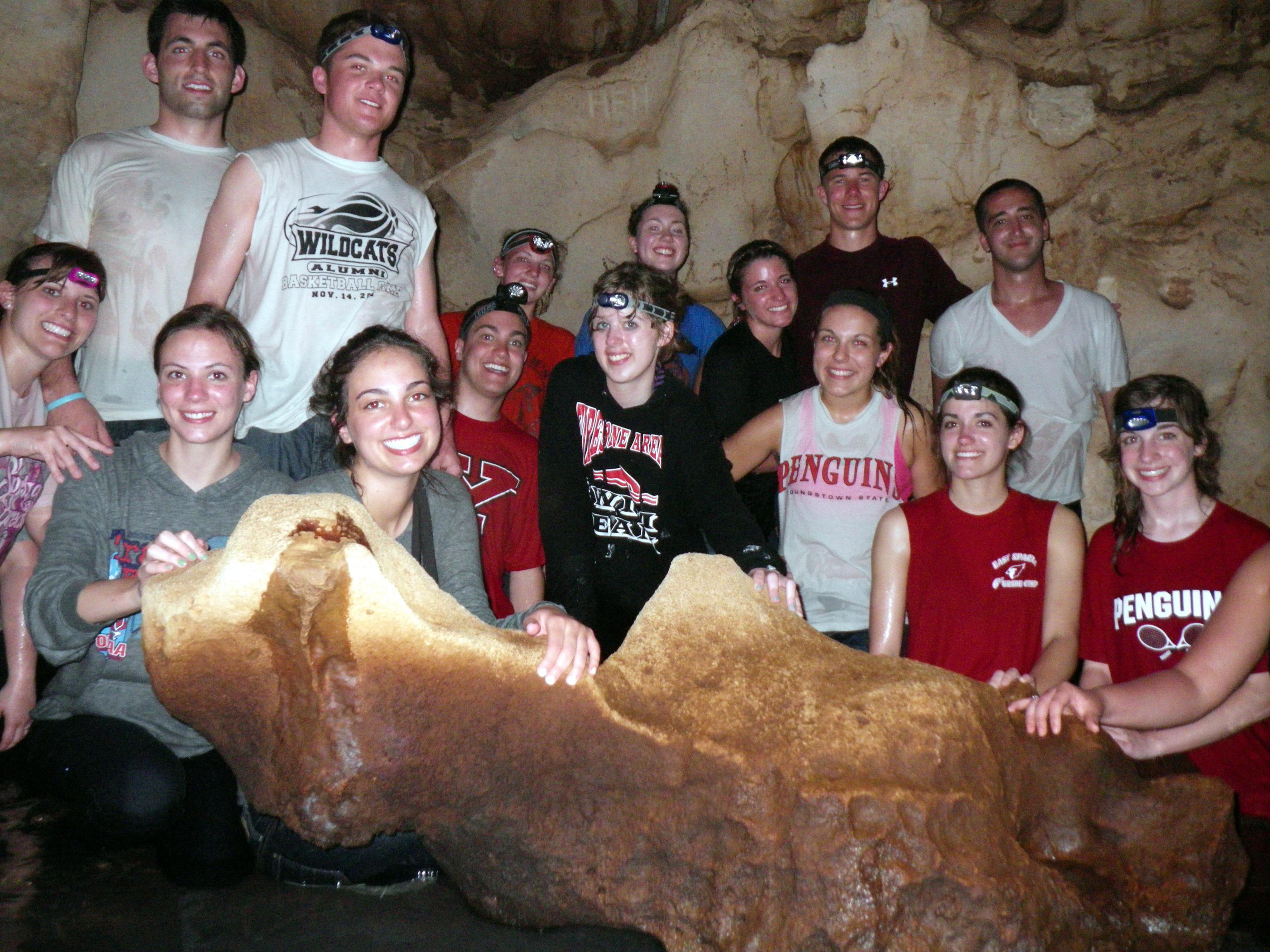 Several Youngstown State University faculty members were recognized recently for their years of leadership in conducting study abroad experiences for students, including Ron Shaklee, professor and chair of Geography, who has led students on research trips to the Bahamas for three decades.
"My favorite thing about running a study abroad program is in watching the transitions students make from being 'tourists' to becoming 'travelers,' " he said. "In the process, they become a part of the culture and the environment and engage personally with the local inhabitants. They are participants instead of observers."
The YSU Faculty Development Committee and the International Programs Office co-hosted the award ceremony to recognize Shaklee and other faculty members who have led student study trips to countries across the globe. Last year alone, YSU offered a dozen faculty-led study abroad trips focusing on nursing, criminal justice, geology, service learning, global media communications, fashion merchandising and more.
"With ever-expanding communication and technology, the world is a much small place today, so it's increasingly important that our students are exposed to other cultures, other places and other peoples," said Nate Myers, associate provost for International Programs. "These faculty-led study abroad trips are a perfect way for students to begin exploring the world beyond Youngstown, Ohio and the United States."
One of the honorees was Pam Schuster, professor of Nursing, who for 10 years has taken nursing students on medical mission trips to Mexico.
"What keeps me running year after year is students coming home so excited and happy, and saying the trip was a life changing experience," she said.
Max Grubb, a lecturer in Communications who has taken students to Europe, agreed.
"I was in Chicago and an alum came up to me and indicated how much this trip impacted him," Grubb recalled. "He was living with his parents, had never left Ohio before the trip to London and Paris. It showed him the opportunities that were out there, something he had not realized. He is now a copywriter at a global ad agency with offices in Chicago and finishing his master's degree."
Shaklee said he keeps in touch with many of the students who have gone on the Bahamas trips over the years. There's an annual reunion, and as many as 40 students show up.
"It keeps me sane," he says about why he keeps making the trips. "All of the 'book learning' in the world can't compare to hands-on experience, regardless of subject matter."
Receiving Outstanding Service Awards at the ceremony were:
Dr. Ron Shaklee, College of Liberal Arts and Social Sciences, 30 years of service teaching honors tropical ecology and geography in The Bahamas.
Dr. Jeffrey Dick, College of Science, Technology, Engineering and Mathematics, 25 years of service conducting field investigations in geology with students in The Bahamas.
Tom Delvaux, College of Liberal Arts and Social Sciences, 15 years of service exposing students to field research in archeology and anthropology in Guatemala and The Bahamas.
Dr. Pamela Schuster, Bitonte College of Health and Human Services, 10 years of service taking nursing students on a medical mission to Mexico, where the students work with a team of medical professionals from the Mahoning Valley to treat patients in a small village.
Dr. Matt O'Mansky, College of Liberal Arts and Social Sciences, for 10 years of service exposing students to field research in archeology and anthropology in Guatemala, The Bahamas, China and Israel.
Dr. Ray Beiersdorfer, STEM College, for 10 years of service teaching students about the field of geology in China, Tibet, Taiwan and the Isle of Man.
Dr. Carl Johnston, STEM College, for five years of service teaching students about tropical terrestrial and aquatic ecology in The Bahamas and Costa Rica.
Dr. Max Grubb, College of Creative Arts and Communication, for five years of service teaching students about global media communication systems in the United Kingdom, France and Belgium.
Dr. Audrey Ellenwood, Beeghly College of Education, for five years of leading students on service learning programs in South Africa through Project Learning Around the World, a nonprofit organization founded by Ellenwood to provide vital school supplies and assistance to children in South Africa and other developing countries who have lost parents to AIDS.