Excellence @ Work: Publications

The latest edition of the YSU Excellence @ Work newsletter includes the following scholarly publications by YSU faculty and staff:
***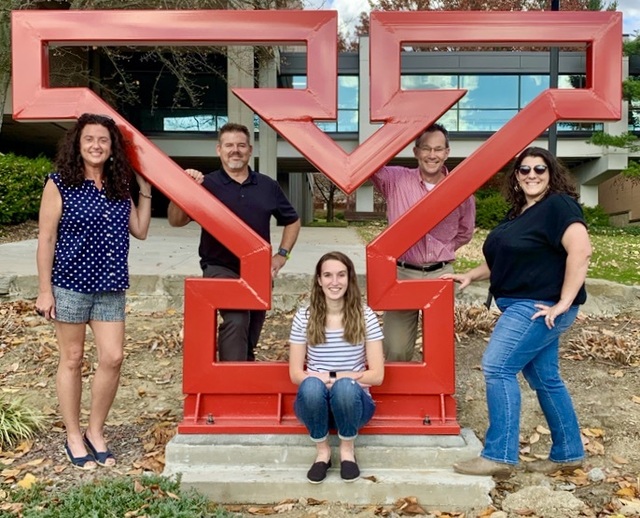 A picture might actually be even better than a thousand words.
That's the upshot of a new article by a group of YSU researchers, "A Picture is Worth 1,000 Words: Retention of Material Through Use of Image Only Slides," in Criminal Justice Perspectives.
The team includes, pictured from left, Dana Davis, chair and associate professor of Social Work; Joe Sanson, associate professor of Computer Science, Information and Engineering Technology; John M. Hazy, chair and associate professor of Criminal Justice and Consumer Sciences; Monica Merrill, assistant professor of Criminal Justice; and Katie Allen (seated), social worker at Akron Children's Hospital and a former graduate assistant of Social Work at YSU.
In the study, about 90 undergraduate students completed a pre-test right after viewing PPT slides, and a post-test two weeks later. Results suggest students retain more information viewing the image-only slides.
"This is important," Davis said, "because students may be better able to retain information and apply those concepts to their future jobs with image-only learning materials."
***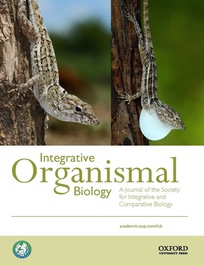 Michael Butcher, professor of Biological Sciences, is co-author of the following scholarly articles: "Only the Good Die Old? Ontogenetic Determinants of Locomotor Performance in Eastern Cottontail Rabbits (Sylvilagus floridanus)" in Integrative Organismal Biology; "Myology of the pelvic limb of the brown-throated three-toed sloth (Bradypus variegatus)" in the Journal of Anatomy; "Muscle architecture properties in the pelvic limb of three-toed slothes" in Integrative and Comparative Biology; "Development of locomotor performance in cottontail rabbits" in Integrative Oganismal Biology; and "A Buff Bradypus or an Elephantine Edentate? Physiological and Ecologoifcl Insights into Giant Ground Slother Integument" in Integrative and Comparative Biology.
***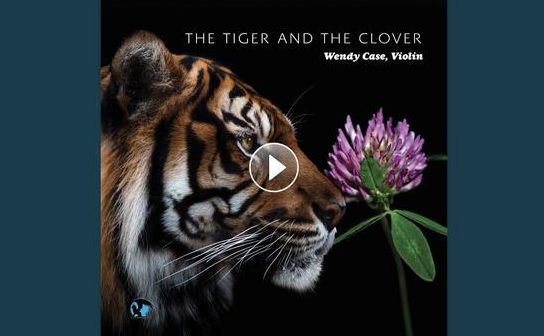 "The Tiger and the Clover" is the title of a new album now available on YouTube by violinist Wendy Case, a lecturer in the Dana School of Music. "Created during circumstances of unusual adversity during the pandemic of 2020 and 2021, this album explores converging and contrasting perceptions through the eyes of a diverse group of composers," Case says.
***
An article titled "Expert Insights on Federal Funding Disparities" by William Binning, emeritus professor and chair, Political Science, appears in MoneyGeek. In the commentary, Binning talks about why some states receive more federal funding than others, the role that federal funding plays in state government finances and more.
***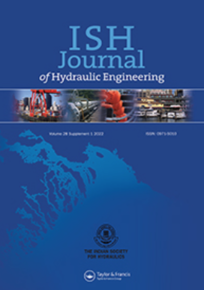 Suresh Sharma, associate professor of Civil and Environmental Engineering, is co-author of "Investigating the Impact of Climate Change on River Ice Thickness across the Northern Belt of United States," which has been accepted for publication in the ISH Journal of Hydraulic Engineering. Mehmet Akif Nalbant is co-author. Sharma also co-authored "Monitoring Ungagged Coastal Marsh to Analyze the Salinity Interaction of Marsh with Lake Erie" in Environmental Monitoring and Assessment. Co-authors include Pravakar Khadka, former YSU graduate research assistant.
***
Snjezana Balaz, assistant professor of Astronomy, Geology and Environmental Science, recently co-authored "Deep Level Defect Spectroscopies of Complex Oxide Surfaces and Interfaces" in the Journal of Vacuum Science & Technology.
***
Jonathan Caguiat, associate professor of Biological and Chemical Sciences, and Georgina Baya, YSU graduate research assistant, are co-authors of an article published in Micromachines, titled "Potential Whole-Cell Biosensors for Detection of Metal Using MerR Family Proteins from Enterobacter sp. YSU and Stenotrophomonas maltophilia OR02."