Excellence at Work: Academic presentations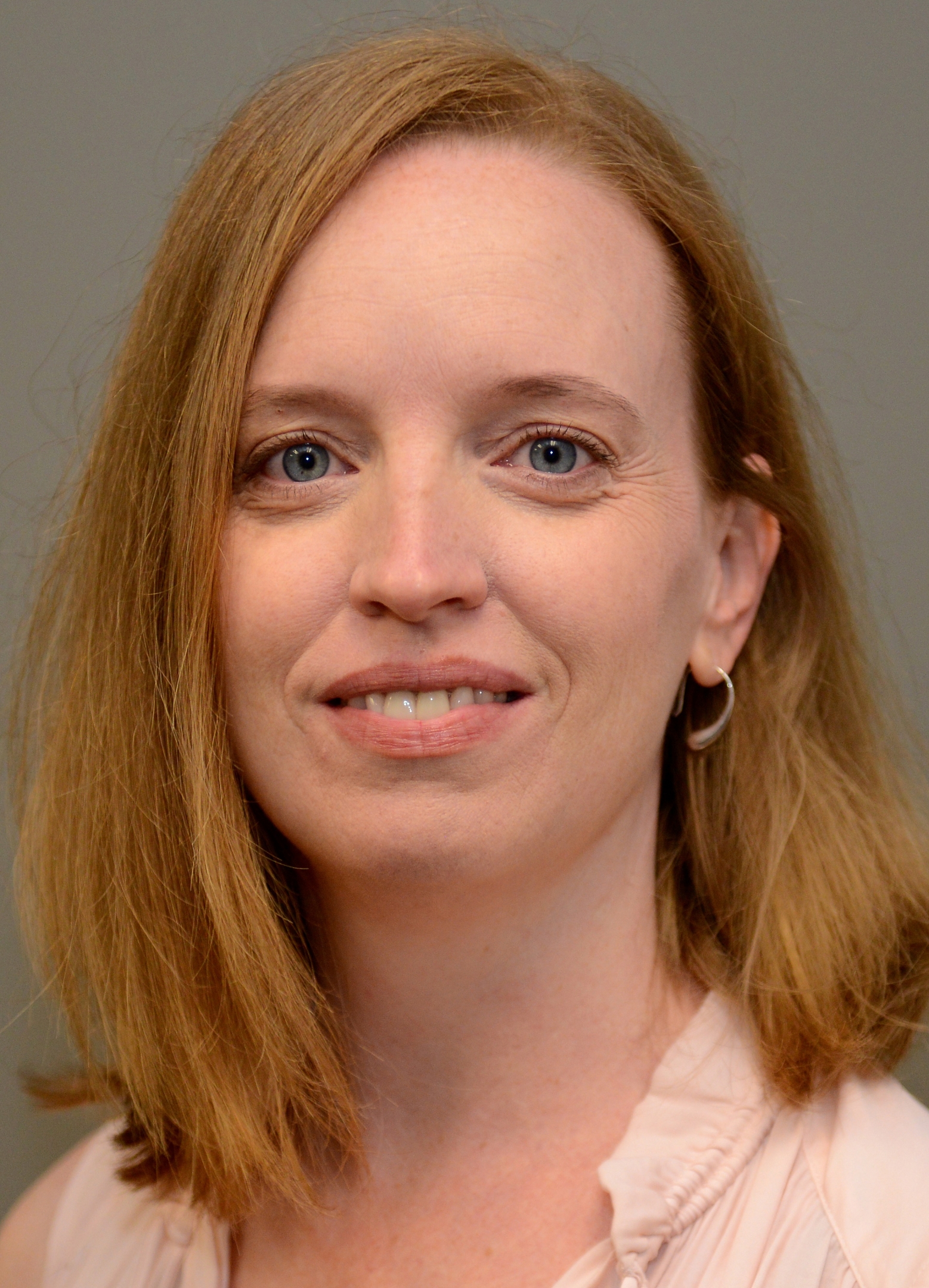 Faculty and staff academic presentations
Nicole Pettitt, assistant professor of English, presented "Representing belonging: Refugee-background women's personal photography" at the "Imagining America 20th National Gathering: Mighty Dreams - Designing and Fostering Belonging in 'America'". The annual gathering of public scholars, artists, students, designers and cultural organizers who are addressing the nation's most critical issues was held in Albuquerque, N.M. Pettitt presented findings from publicly-engaged research with refugee women: comparing photographs the women took of themselves and their experiences with photos of refugees in journalistic outlets. She said the work aimed to incite attendees to reflect on the ways they and their communities imagine (and thus represent) those who have experienced migration—and how those representations construct or interrupt newcomers' efforts to belong in the United States. 
***
Michael Jerryson, professor of Philosophy and Religious Studies, presented the Ronald and Janette Gatty Endowed Invited Lecture at Cornell University titled "What Turns Us Violent: Sacred Emergencies." He was also featured in the Gatty Lecture Rewind Podcast at Cornell. He also presented the keynote address at the Humanistic Buddhist Conference in Singapore and a lecture at Goethe University in Frankfurt, Germany. Other activities include workshops on violence, race and religion at Ball State University, co-editor of Buddhist-Muslim Relations in a Theravada World, and editor of Religious Violence Today, an 870-page volume about religious violence, hate crime and persecution around the world.
***
Salvatore Sanders, dean of the YSU Graduate School; Nancy Landgraff, professor and chair of Physical Therapy; and Weiqing Ge, professor of Physical Therapy, traveled to China to establish a Rehabilitation Training Center with Handan Central Hospital in Hebei Province. The center is part of a rehabilitation alliance between YSU's Physical Therapy department and the hospital to educate and train the therapy staff on aspects of rehabilitation. YSU representatives also presented the following talks: Sanders, "Trails to Wellness," a study conducted on the utilization of the fitness trail in Mill Creek Park; Ge, "The Use of Assistive Devices for Ambulation"; and Landgraff, "Community Based Exercise Program for Persons with Movement Challenges." 
***
Howard Mettee, retired professor of Chemistry, presented "Citizen Bridges Between Russia and America" at the Boardman Historical Society. In the 1990s, Mettee organized an exchange delegation from YSU to four universities in Russia. More recently, he served as president of the Russia-United States Intercountry Committee of Rotary International. Through his connections, the Boardman Rotary has hosted more than a dozen delegations from Russia.
***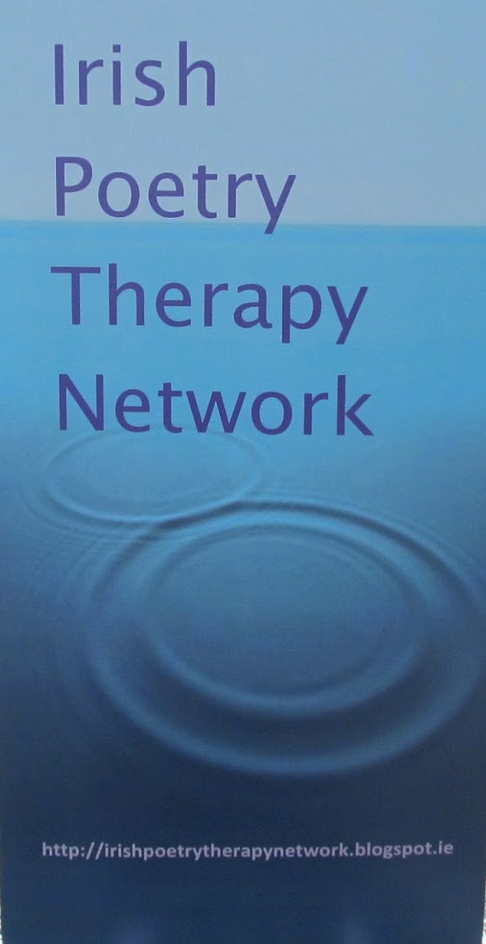 Mari Alschuler, associate professor of Social Work, presented "Creating a Breathing Space: Writing and Collage for Self-Care" at the Irish Poetry Therapy Network in Belfast, Northern Ireland.
***
Mollie Hartup, Communications coordinator and Y magazine editor, presented a research paper at the 2019 Association for Business Communication international conference in Detroit. The paper, "Down the Rabbit Hole and Back: Toward Casual Conversation Theory," explores the potential outcomes of casual conversation in organizations and will be published in conference proceedings. In addition, Hartup and Amy Cossentino, dean of the Honors College, co-authored the article, "Maximizing Communication Methods to Promote Student Development and Success," for the Western ABC Bulletin, a publication of the Association for Business Communication. 
***
Patricia Veisz, director of the YSU Ohio Small Business Development Center, and Jennifer Behney, associate professor, World Languages and Cultures, made presentations during the YSU Board of Trustees meeting in December. Veisz talked about the Center's services and successes, while Behney talked about her two research areas in Applied Linguistics: second language acquisition via eye tracking, and foreign language education.
***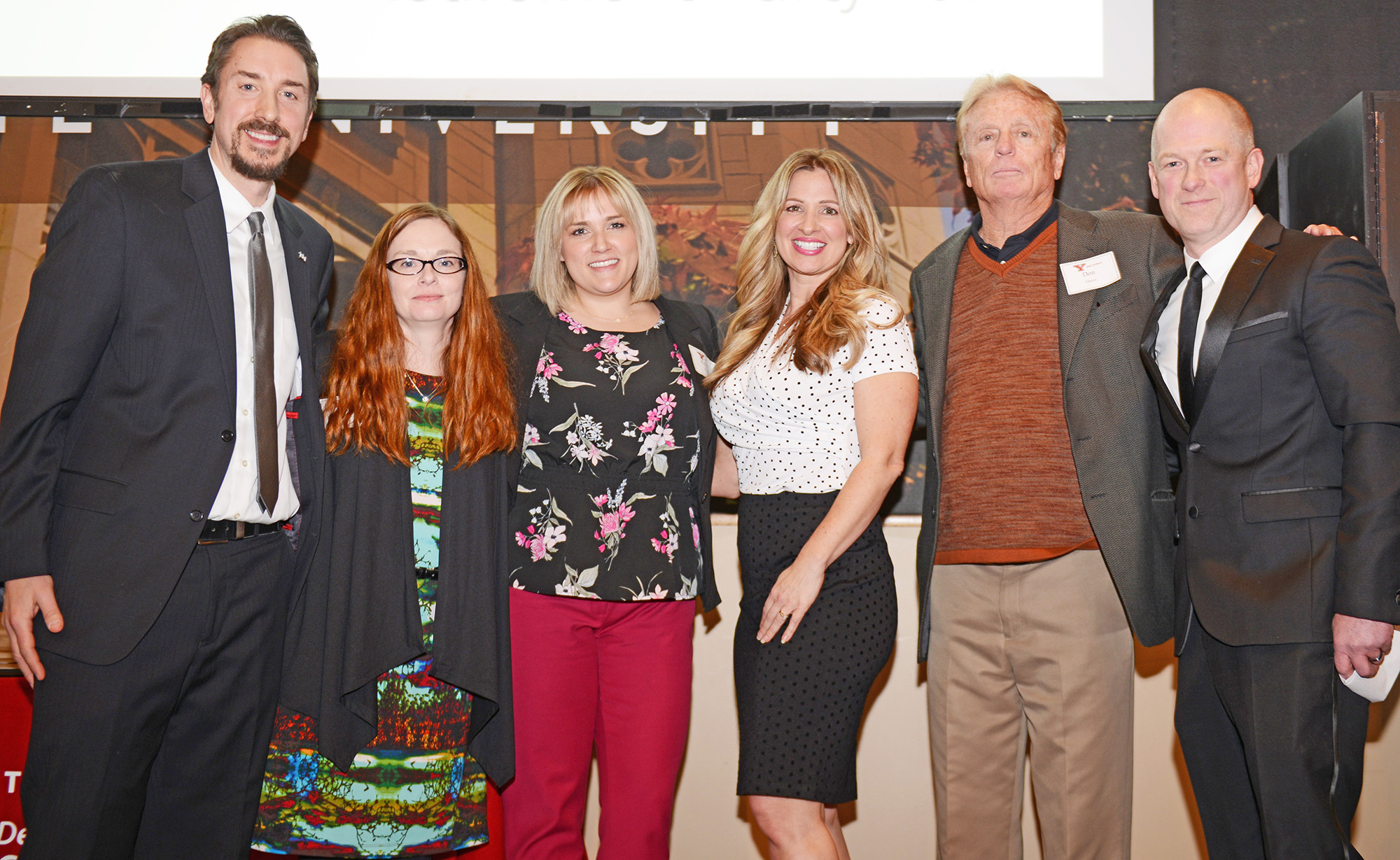 Jake Protivnak, at left in photo, professor and chair, Counseling, with the department's full-time faculty at the Association for Counselor Education and Supervision Conference in Seattle, from the left, Amy Williams, Kristin Bruns, Victoria Kress, Don Martin and Matthew Paylo. Six faculty from the program presented at the conference:
Protivnak, professor, and Kress, professor, presented "Archiving for Advocacy: Using Your Counseling Program's History to Demonstrate Community Impact and Support Sustainability." 

Williams, assistant professor, and Bruns, assistant professor, presented "Integrating Cultural Competence and Social Justice Across the Counselor Training Curriculum." 

Staci Tessmer, part-time instructor, co-presented "Supervision of Group Work: A Conceptual Framework for Site Supervisors."

Alicia Hall, part-time instructor, co-presented "Infusing Culturally Responsive Counseling Interventions Through Collaborative and Interdisciplinary Approaches Into Counselor Education Coursework for Deaf/Hard of Hearing Clients."

Kress also co-presented "The Elephant In The Room: Inviting and Promoting Vulnerability in Clinical Supervision."