"Empty Bowls" initiative to fight hunger Dec. 1 on campus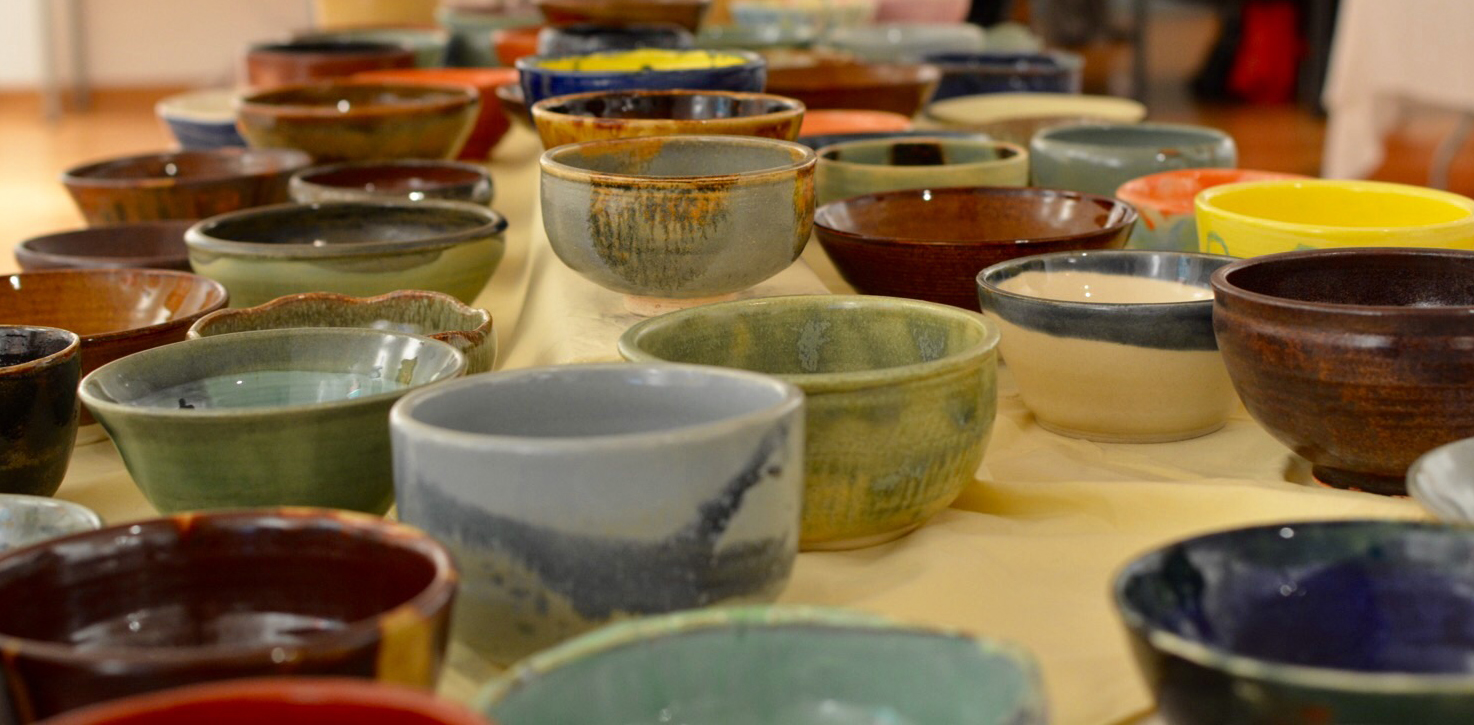 The McDonough Museum of Art and the Ceramics Program in the Department of Art at Youngstown State University host Empty Bowls, part of an international initiative to fight hunger, on Saturday, Dec. 1, 11 a.m. to 4 p.m.
Participants make a donation, choose an empty bowl made by a local artist and then enjoy a simple meal. The bowl is meant to be taken home as a symbol of participation in helping feed those in need in Youngstown. Proceeds benefit the Rescue Mission of the Mahoning Valley, the only emergency shelter in the county that hosts an average of 130 people nightly and serves meals to about 300 people daily.
The YSU Ceramics Program hosted open studio workshops throughout the year for students and local volunteers to create the handmade bowls.
Tickets are $15 online. Tickets are also available at the door for $20. Seating is limited.
Parking is available in the Wick Avenue deck adjacent to the museum.
Food is provided by Aladdin's Eatery, Kravitz Deli, V2 Wine Bar and Trattoria by Vernon and The Bread Chef,
Classic Bakery and other fine area bakeries. Sponsors include YSU, Cliffe College of Creative Arts and Communication, Department of Art, McDonough Museum of Art, Ohio Ceramics, Standard Ceramics Supply
The McDonough Museum is at 525 Wick Ave. in Youngstown. For more information, call 330-941-3701 or email mmccormick@ysu.edu.