Donation, scholarship honor late trustee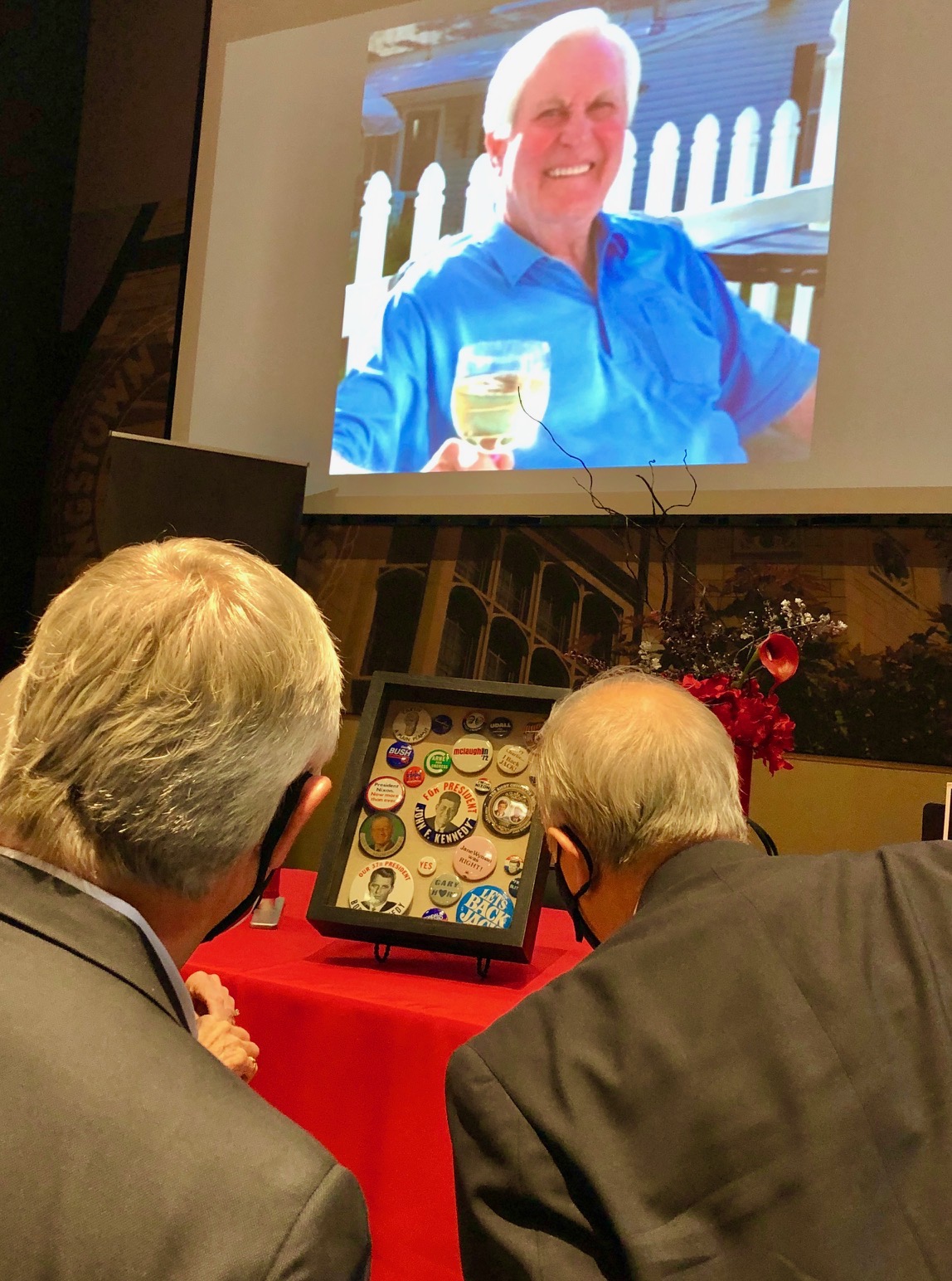 Political campaign buttons dating to the 1960 election of President Kennedy collected by the late Atty. Richard "Dick"McLaughlin have been donated to Youngstown State University.

McLaughlin's family also announced the establishment of the Richard McLaughlin Memorial Scholarship for an undergraduate student majoring in General Studies in the YSU Beeghly College of Liberal Arts, Social Science and Education.

Active in civil rights, McLaughlin graduated from Youngstown College in 1958 and began collecting the campaign buttons after then moving to Washington D.C., where he earned a law degree from Georgetown University School of Law. In Washington, he worked on the campaigns of both John F. and Robert F. Kennedy, attended JFK's inauguration and also was on hand for Martin Luther King Jr.'s "I Have a Dream" speech in 1963.

The collection includes buttons for JFK, Robert F. Kennedy, Jimmy Carter, George H.W. Bush, Walter Mondale, Richard Nixon, Gary Hart and others. McLaughlin moved back to Youngstown in 1969. The collection also includes is a button for McLaughlin's unsuccessful campaigns for Congress in 1970 and 1972.

McLaughlin, who died Aug. 9, served a nine-year term on the YSU Board of Trustees, including two years as the chair, and also was on the board of the YSU Foundation. Obituary.