Dental Hygiene students capture first place in state competition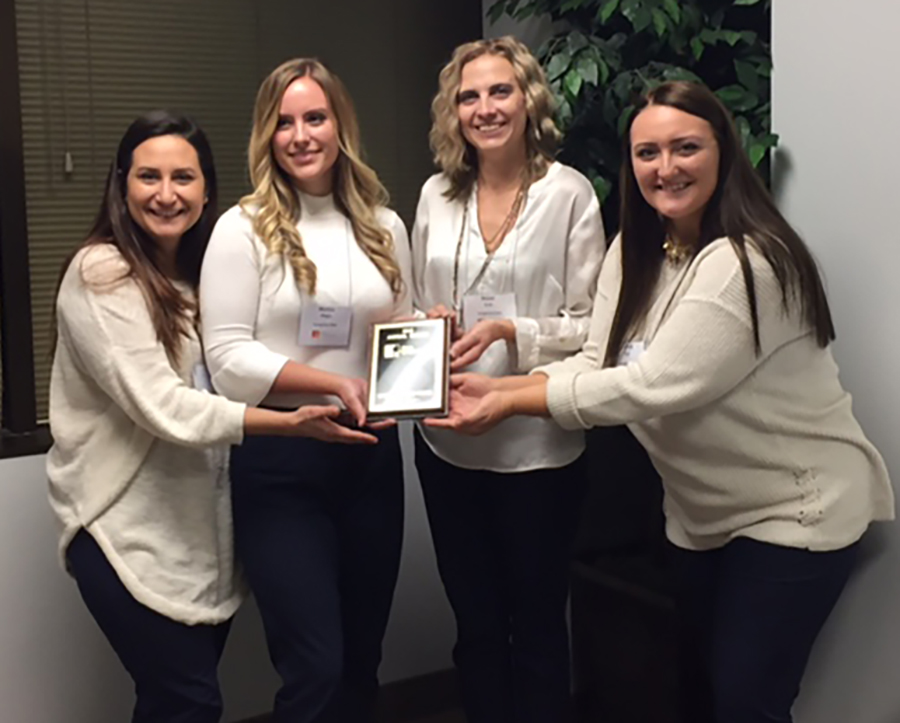 A team of senior Dental Hygiene students at Youngstown State University placed first in the Informative Poster Presentation competition at the Ohio Dental Hygienists Association 2018 Annual Session in suburban Columbus.
The winning team included Nina Petro of Poland, Ohio; Marissa Phipps of Boardman, Ohio; Renee Louk of Leetonia, Ohio; and Brittany Tice of East Liverpool, Ohio. Their presentation was aimed at educating dental hygienists about tonsil stone formation and prevention. The prevalence of tonsil stones is increasing because more people are retaining their tonsils than in past years. Tonsil stones are calcifications that occur within tonsillar folds and can cause problems such as dysphagia, oral malodor, coughing and ear aches.
Nearly 80 student groups from all 12 of Ohio's dental hygiene schools competed. In all, six groups of YSU students participated. The students are seniors in the Dr. Madeleine Haggerty Dental Hygiene Program at YSU and will graduate with bachelor degrees in Dental Hygiene in May 2019.