Dana's best perform in new McDonough Recital Series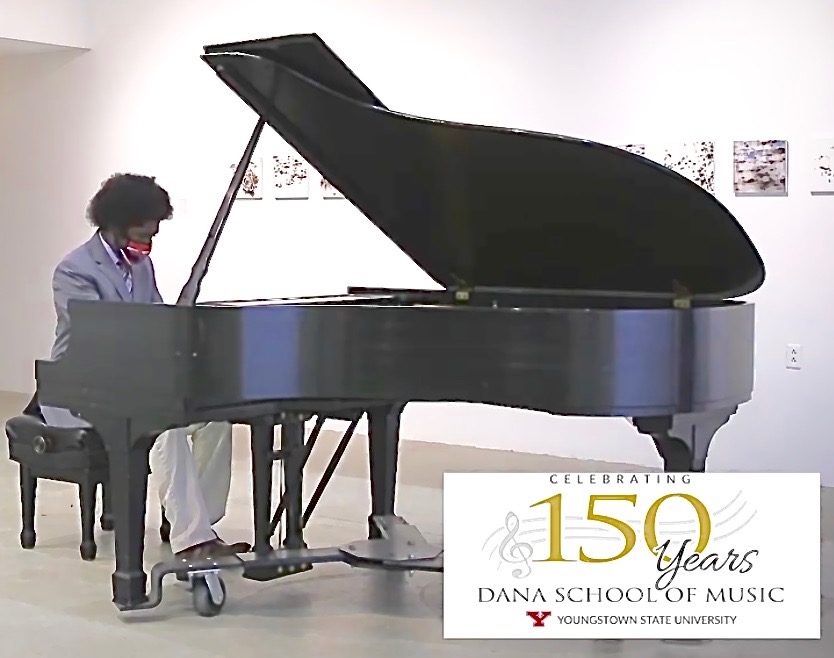 Six Youngstown State University Dana School of Music students who play piano, guitar, saxophone, trombone and the flute have been selected winners in a new music competition called the McDonough Honors Recital Series.

In the competition sponsored by the McDonough Museum of Art and the Dana School of Music at YSU, students submitted recordings online to faculty judges. The six students selected are featured in high-definition video recordings of their performances on the McDonough Museum's YouTube channel, as well as the YouTube channel for the YSU Cliffe College of Creative Arts. Winners also receive a $100 honorarium.
Two of the performances have already premiered on the channels: Michael A. Barren, piano, and Andrew Karkosiak, guitar. Future premiers on YouTube include:
Saturday, Oct. 24, 7 p.m., Noah Landry, saxophone.
Saturday, Nov. 21, 7 p.m., Zak Rahal, trombone.
Saturday, Dec. 5, 7 p.m., Bin Peng, flute.
Saturday, Dec. 12, 7 p.m., Kayla Gilmore, flute.
More information at 330-727-7514.