Counseling students inducted in online ceremony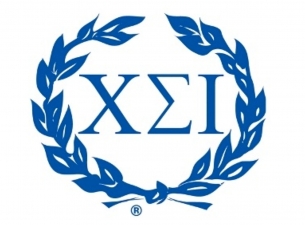 Like everything else in the world these days, the Chi Sigma Iota Spring Counseling Academic and Professional Honor Society induction ceremony was held online as 23 Youngstown State University Counseling graduate students were welcomed into the society.

The event, led by Jake Protivnak, faculty advisor of YSU's CSI chapter and chair of the YSU Department of Counseling, School Psychology and Educational Leadership, is usually held in the DeBartolo Stadium Club on campus.
The following students were inducted: Kelly Barley, Taylor Barton, Bridget Bobby, Tamia Booker, Kelsey Demart, Francine Hazy, Bailey Varga, Christopher Yannon, Karlee Briceland, Juliana Cario, Jacquelyn Chiclowe, Haley Donaldson, Tracy Doughty, Justina Gazso, Bridget Howells, Mallory Martin, Stephanie McElrath, Matthew DiMuzio, Jessica Oates, Rolando Rojas, Marisa Stephenson, Shania Warren, Rachel Westgate and Jillian Young.
"You have been specially invited to membership based on your academic performance and also because of your professionalism," said Holly Hartwig Moorhead, chief executive of Chi Sigma Iota International. "Whether we celebrate you in person or online doesn't change the honor of being selected."
In addition, Barton received the Eta CSI Outstanding Masters Student Award. Barton, of Hubbard, earned a bachelor's degree in Psychology and is completing an internship at the Clinical Mental Health Counseling Program. Also, Francine Packard, a part-time YSU faculty member and director of Counseling Services at Mount Union University, received the Eta CSI Outstanding Practitioner Award.
Watch the induction at these links:
https://us-lti.bbcollab.com/collab/ui/session/playback/load/4d54025aa2224b11bae6079e64f9fd5d
https://us-lti.bbcollab.com/collab/ui/session/playback/load/5cd057ccd0ee408284750484dd1a11d0
https://us-lti.bbcollab.com/collab/ui/session/playback/load/e9e01584ea8b45558a0808f88594cef0