Concrete Canoe, Steel Bridge squads advance to nationals - again!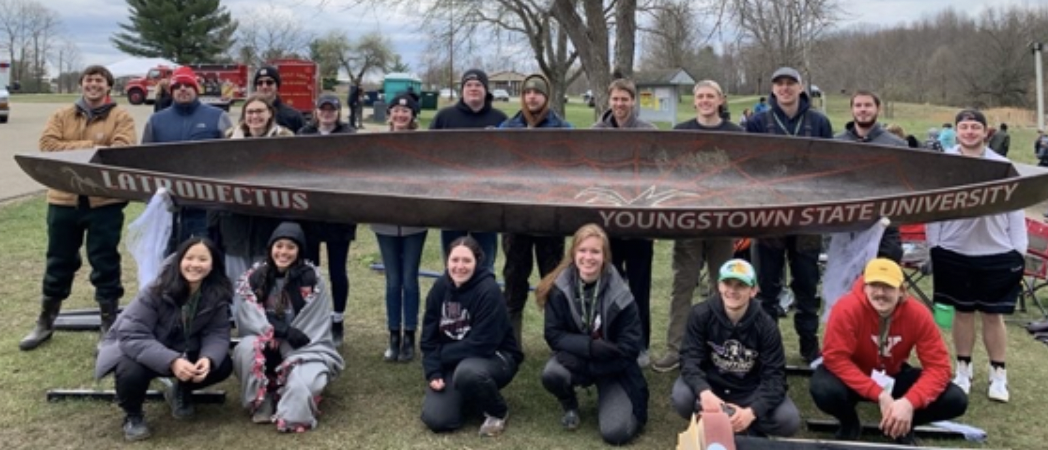 Students on Youngstown State University's Concrete Canoe and Steel Bridge teams continue their winning ways, capturing first place in regional competitions earlier this month and qualifying again for the national tournament.
It is the second consecutive year that both YSU teams took the top prize in the regionals, besting teams from 17 other universities that include Ohio State, Cincinnati, Case Western Reserve, Michigan and Michigan State, as well as Northeast Ohio rivals Cleveland State and Akron.
The Steel Bridge team has now placed first in four of the last five regional contests, while the Concrete Canoe team has won three of the last four.
The YSU squad now advances to the 2022 National Concrete Canoe Competition at Louisiana Tech University June 3 to 5, and the National Student Steel Bridge Competition at Virginia Tech University on May 27 and 28.
Last year, the Concrete Canoe team placed second at nationals, while the Steel Bridge group came in third.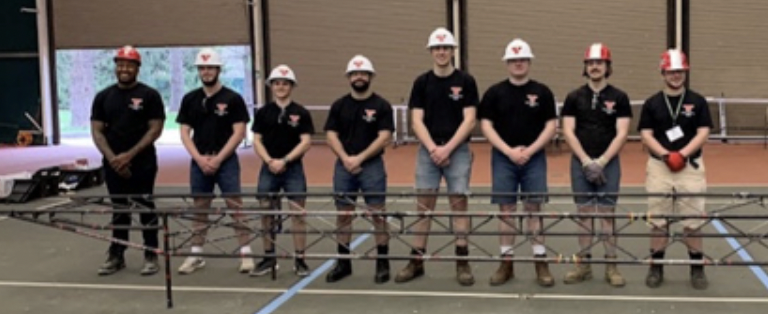 Members of the Steel Bridge team are Drew House, Zachary Glavic, Jared Koenig, Shane King, Raymond Kaso, Kenneth Vigorito, Marshall Sarisky and Alec Hamilton.
Concrete Canoe members are Christine Zheng, Alayna Cuevas, Jersey Gorby, Alicia Lonsinger, Jared Koenig, Marshall Sarisky, Liz Williams, Morgan Scott, Cassandra Snopik, Ken Vigorito, Joe Remish, Matt Hone, Bailey Brothag, Ray Kaso, Zach Glavic and Alec Hamilton.
The Canoe event requires teams to design and construct a seaworthy canoe made entirely of concrete and compete in four categories - design paper, oral presentation, final product and several racing events. The Bridge team develops and builds a scale-model steel bridge that must span approximately 20 feet and carry 2,500 pounds. Teams must determine how to fabricate their bridge and then plan for an efficient assembly under timed construction at the competition.
Anwarul Islam, professor of Civil Engineering, coordinates the teams.