Cliffe College launches new virtual arts series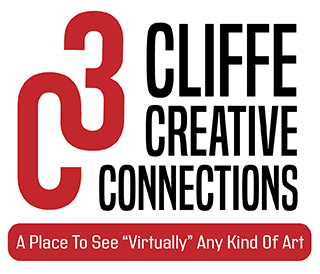 Youngstown State University's Cliffe College of Creative Arts and Communication launches a new virtual arts series this week featuring a variety of works by students and faculty, including piano, voice, guitar, saxophone and cello performances as well as gallery talks by Art faculty.
The series is titled C3= Cliffe Creative Connections - A Place To See "Virtually" Any Kind of Art and will be hosted on YSU's YouTube channel.
"Unfortunately, arts venues across the Mahoning Valley and our region are largely dark at this point, and for the foreseeable future," said Phyllis Paul, Cliffe College dean. "Since we are the largest single arts entity in the Valley, we feel that it is imperative for us to continue to further our mission for our students, our community and the arts.
"Our faculty and students are tremendous artists, and we are excited to continue sharing their talents through the C3 initiative. We are planning a variety of future C3 presentations and performances and are happy this venue will allow our many families and friends to stay connected to us throughout this time."
The series will be a collection of video and audio vignettes featuring students and faculty in the departments of Art and Theatre & Dance and the Dana School of Music. The offerings will be posted weekly at first and then increase throughout the semester as students complete their work for exhibitions, senior projects and recitals.
Among the performers included in the inaugural C3 video will be Musical Theatre students Rosie Bresson and AnnMarie Lowerre; Dana faculty members Caroline Oltmanns, a Fulbright Scholar, International Steinway Artist and award-winning pianist who has toured around the world and recorded six CDs; Kivie Cahn-Lipman, a Juilliard graduate, founding cellist of the International Contemporary Ensemble and founder/director of the baroque string band ACRONYM who has appeared on more than 40 recordings; François Fowler, a national and international prize-winning guitarist who has performed across North America; and Jim Umble, an internationally recognized saxophonist, teacher, soloist, clinician, chamber musician and author. Gallery talks will be presented by Art faculty members Dragana Crnjak, an interdisciplinary artist whose work is primarily based in the medium of painting and processes of drawing and whose pieces have been exhibited internationally; and Claudia Berlinski, coordinator of the McDonough Musesum of Art whose work in a variety of media explores the fugitive nature of personal history and memory.