CANCELLED: Spring 2020 YSU Career Day March 25 on campus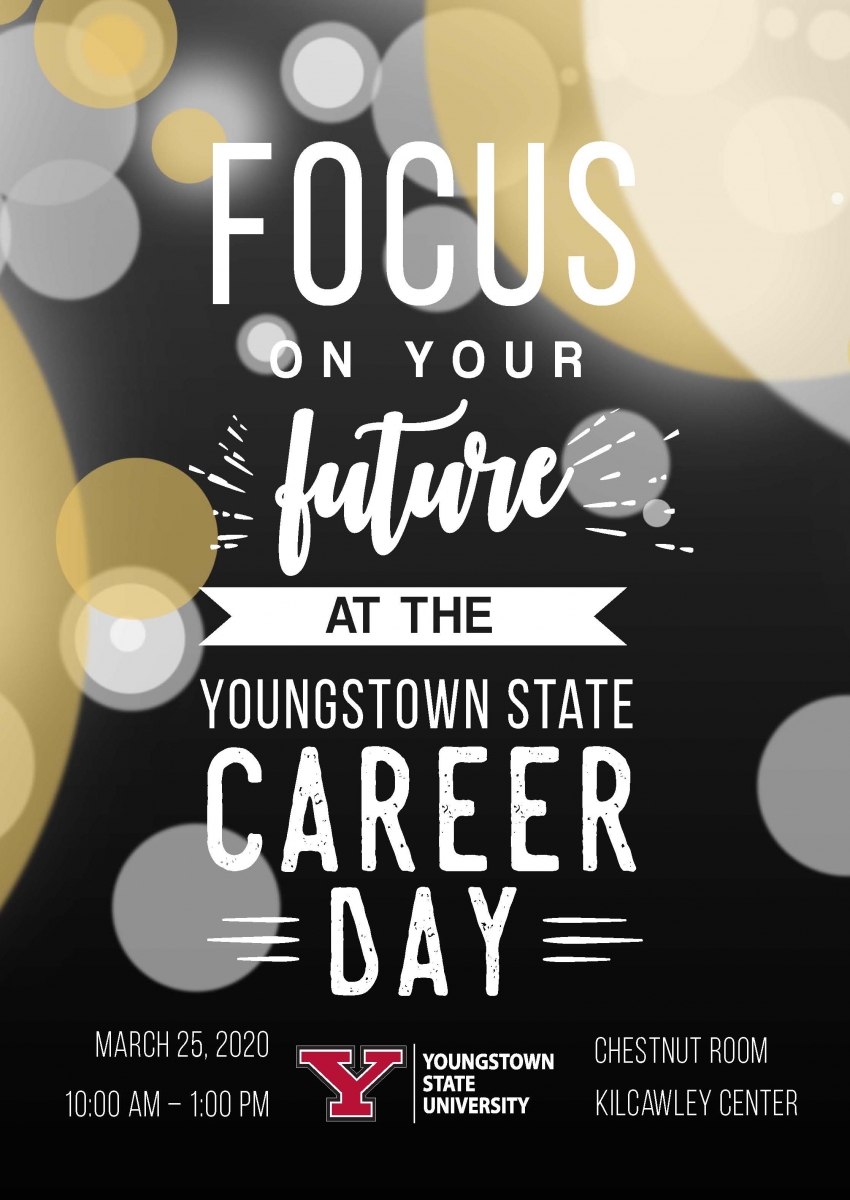 Forty-five employers, including media, insurance, banking, healthcare and public safety organizations, will be on hand as Youngstown State University hosts the Spring 2020 YSU Career Day 10 a.m. to 1 p.m. Wednesday, March 25 in the Chestnut Room of Kilcawley Center on campus.
This event provides information to individuals looking for professional full-time and part-time positions, internships or co-op opportunities and is open to all YSU students and alumni. The event is free, but students must register at the door with their YSU photo ID.
For more information, contact the Office of Career and Academic Advising at 330-941-3515.
Employers attending the event include: AAA East Central, Accel Schools Blue Technologies, Camp Asbury, City of Cleveland Public Safety Recruitment Team, City Year, Cleveland Christian Home, Coleman Professional Services, Columbiana County Mental Health Clinic dba The Counseling Center ,Community Corrections Association, Compass Family and Community Services, Comprehensive Behavioral Health Assoc., Cumulus Media, Educational Service Center of Central Ohio, Erie Insurance, First Step Recovery, Fresenius Medical Care N. America, GBS Corp., Hilton, Huntington National Bank, iHeartMedia, Lawrence County Association for Responsible Care, Lutheran SeniorLife, Mahoning Valley College Access Program, Mercy Health, Mom's Meals, MRI Software, Nannicola, Ohio State Penitentiary, OhioGuidestone, Robert Half, Speedway, Summit Academy Management-South, Taco Bell / Charter Foods, Tetra Tech, The Lakeside Association, The Midwest Team ,W.B. Mason Company, Waffle House, WFMJ TV / WBCB TV, White Glove Payroll, Windsor House, WYSU-FM ,Youngstown City Schools, Youth Intensive Services.