Campus observance May 3 for World Press Freedom Day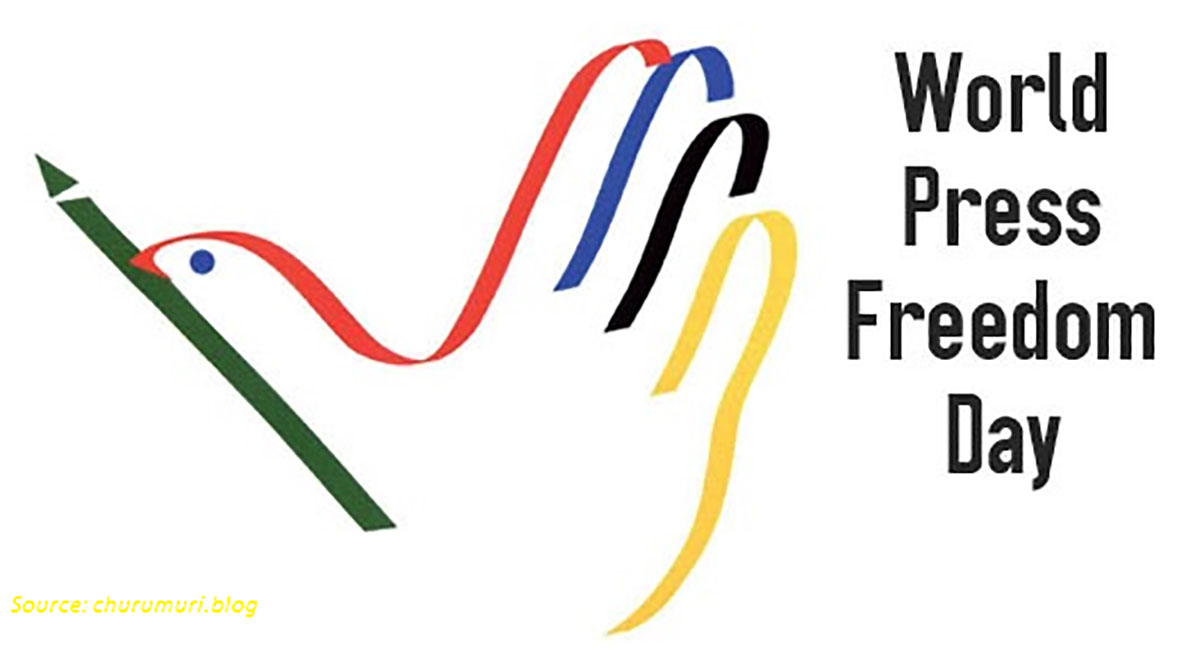 The names of journalists killed in the line of duty in 2018 and early 2019 will be read as part of the Youngstown Press Club's observance of World Press Freedom Day on Friday, May 3.
The event will take place at noon near the fountain outside Kilcawley Center at Youngstown State University. The observance is co-sponsored by The Jambar student newspaper and the campus chapter of the Society for Collegiate Journalists.
"It's crucial we support the efforts of a free press," said Mary Beth Earnheardt, YSU associate professor of Journalism and Press Club executive director. "The fourth estate is a cornerstone to our democracy, and the United States is a relatively safe place for journalists. That isn't the case throughout the world."
Eighty journalists were killed worldwide in 2018, compared to 50 in 2017, according to statistica.com. Among the dead are Jamal Khashoggi, a Washington Post columnist and Saudi Arabian dissident, who was assassinated Oct. 2 at the Saudi Arabian consulate in Istanbul, Turkey.
In 1993, the United Nations General Assembly proclaimed May 3 as World Press Freedom Day to promote freedom of the press and highlight the duty of governments to uphold free expression as enshrined in the Universal Declaration of Human Rights. UNESCO (the United Nations Educational, Scientific and Cultural Organization) marks World Press Freedom Day with an annual assembly of press freedom advocates, media professionals and UN officials. The role of the media in elections and democracy is the theme of this year's conference May 1 to 3 in Addis Ababa, Ethiopia. That observance will be accompanied by about 100 national events worldwide   
The mission of the Youngstown Press Club, which was chartered last year, is to unite Mahoning Valley media professionals through fellowship and education. There are approximately 60 active members. The club offers professional development opportunities to media members and YSU students.
For more information, contact Earnheardt at 330-423-5415.