Business students visit Italy for Global Learning Experience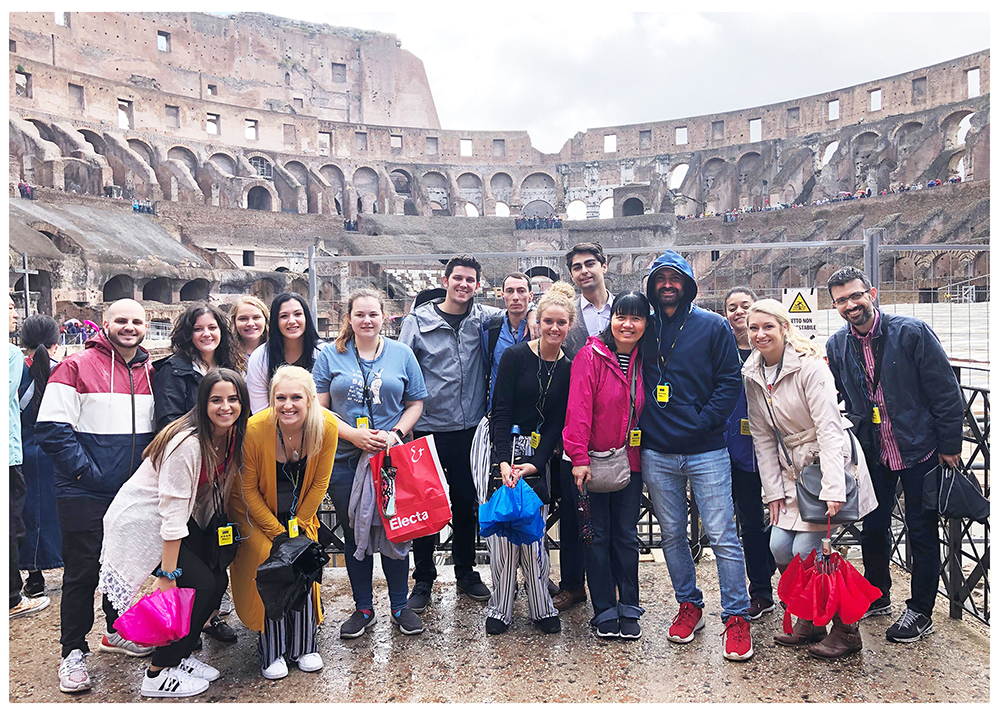 Fourteen Youngstown State University students traveled to Italy earlier this spring as part of the Williamson College of Business Administration's Global Learning Experience program.
GLE introduces students to Italian entrepreneurs and international businesses and explores the resources available to startups in the global marketplace. Students attended meetings with executives of Italian companies, visited international businesses and government development agencies in Rome and Florence, and embarked on several other education sessions, including a local market immersion experience. Tours of well-known landmarks in and around Florence and Rome were also part of the credit-bearing trip that counts as an upper division elective course.
"Being able to visit and experience companies and the Italian business community was an amazing experience," said Anthony Nakley, senior finance major. "Not only were we able to tour production facilities and main offices of Italian companies, we were given the opportunity to interact and understand those businesses and their role in the global market. There is truly no course that could substitute for this educational experience abroad."
Prior to embarking on the trip, students conducted country and industry research to gain a better understanding of Italy`s business environment.
Students on the trip were: Michael Baker, Zoe Didomenico, Alyssa Porter, Stephanie Virgallito, Valerie Kalinowski, Jake Reckard, Matthew Thomas, Autumn Kirila, Anthony Nakley, Anthony Adams, Alexis Thomas, Skylar Knepp, Alexandria M. Coppola and Sara Joseph. Faculty leading the trip were Omer Genc, assistant professor of Marketing, and Ying Wang, associate professor of Marketing.