Ben Stein presents Skeggs Lecture Sept. 20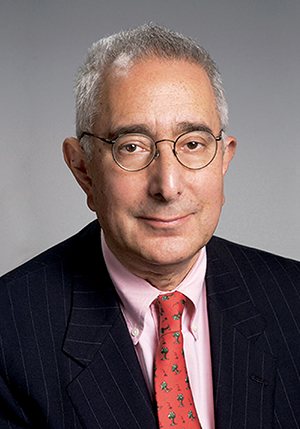 Writer, lawyer, actor and political and economic commentator Ben Stein lectures 7 p.m. Thursday, Sept 20 in Stambaugh Auditorium in Youngstown.
The presentation, which is free and open to the public, is part of the Youngstown State University Skeggs Lecture Series.
Stein was a speechwriter and lawyer for Richard Nixon and then for Gerald Ford. He has been a columnist and editorial writer for the Wall Street Journal, a syndicated columnist for the Los Angeles Herald Examiner, King Features Syndicate and a frequent contributor to Barrons. Most of all, he has written a lengthy diary for 20 years for the American Spectator. He currently writes a column for the New York Times Sunday Business Section and is a commentator for CBS Sunday Morning and FOX News.
He has written, co-written and published 30 books and has done pioneering work in uncovering the concealed messages of television and explaining how TV shows and movies are made. Stein is also a well-known actor. His part of the boring teacher in "Ferris Bueller's Day Off" was recently ranked as one of the 50 most famous scenes in American film. He was also the host of the Comedy Central quiz show, "Win Ben Stein's Money," which has won seven Emmy Awards.
While the event is free, tickets are required for admission. Tickets are available Aug. 9 at the Stambaugh box office or online at www.stambaughauditorium.com.
For more information on the lecture, contact Jackie Leviseur in the events office at YSU at 330-941-2136 or jmleviseur@ysu.edu.