Athletic trainer, graduate student present in China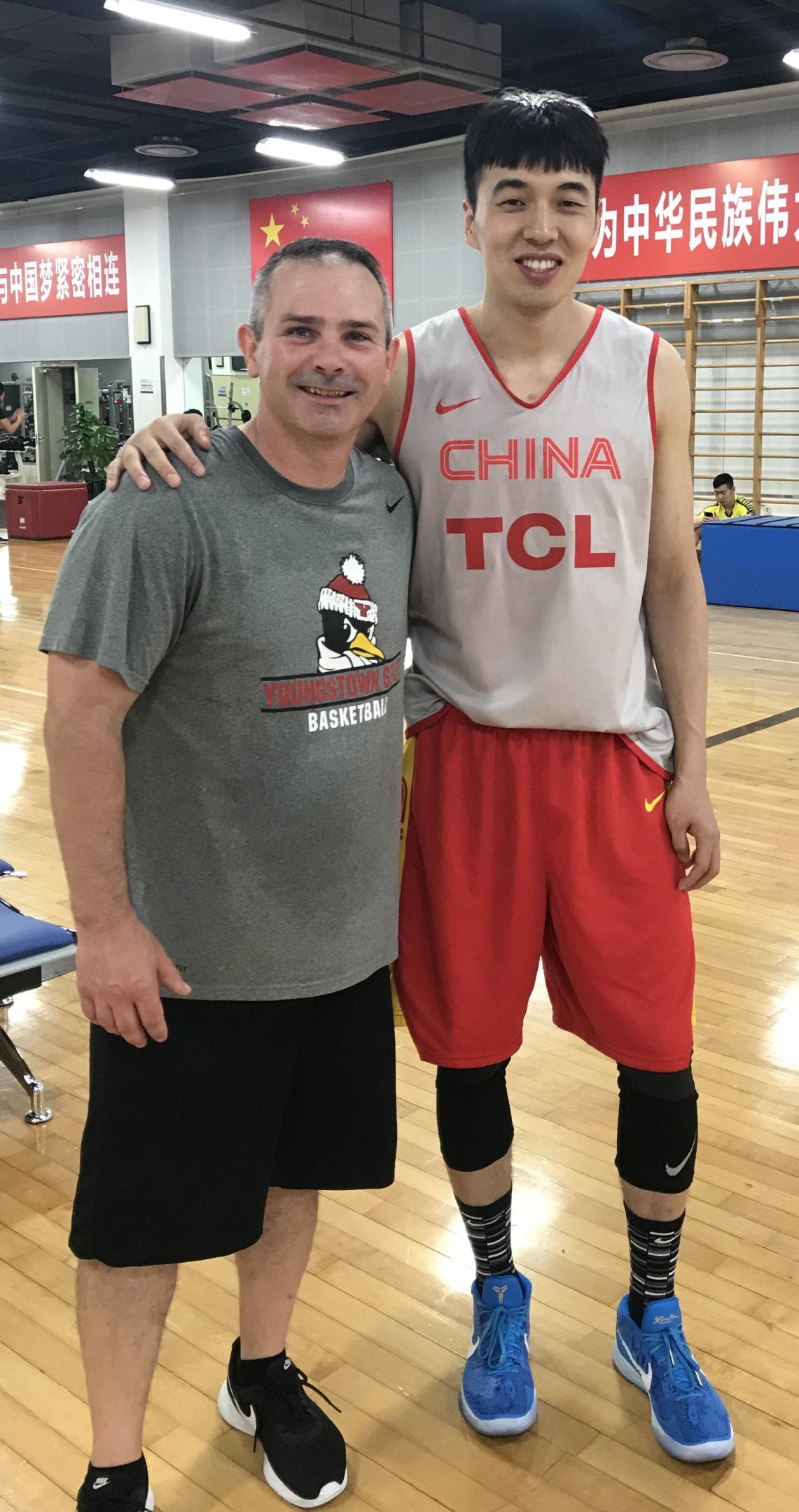 Todd Burkey, assistant athletic trainer for men's basketball and women's golf at Youngstown State University, visited China earlier this summer to lecture and work with some of the Chinese national basketball players.
A 1994 YSU graduate and also a part-time instructor in the YSU Department of Kinesiology and Sport Science, Burkey was joined on the two-week trip by Qian Zhang, a graduate assistant in the department.
The main part of the visit was spent in Beijing, where Burkey taught exercise science students and worked with the Chinese athletes for physical rehabilitation and training. He also was asked to work with some of the Chinese national basketball players in the Olympic Training Center in Beijing. The two also traveled to Shanghai and Qufu to present lectures.
Topics covered in the presentations included: the scientific basis for training, developing a proper warm up, flexibility and mobility, deceleration training, designing running programs, neuromuscular training, injury prevention strategies and weightlifting techniques.
"During the trip I was able to make great connections with coaches and educators, as well as many new friendships," he said.
Burkey earned a bachelor's degree in Exercise Science from YSU and is in his 16th year with the YSU Athletic Department, nine as assistant athletic trainer. He previously served as strength and conditioning coordinator at YSU. He headed the strength and conditioning program at North Ridgeville High School and was an athletic trainer at the Cleveland Clinic before joining the YSU staff. He also holds a master's degree in Sports Science from Ashland University.