Anthropology project: 50 students, 15,000 artifacts, 1,000 hours

A group of Anthropology students at Youngstown State University is about to reach a milestone in a curation project with the Mahoning Valley Historical Society.
Students in the YSU Anthropology Colloquium are nearing 1,000 volunteer hours in an initiative to identify and catalog thousands of arrowheads and other Native American artifacts at the Society.
The project is a rare opportunity for students to work in an actual curatorial environment gaining actual museum experience with an authentic artifact collection, said Tom Delvaux, instructor of Anthropology.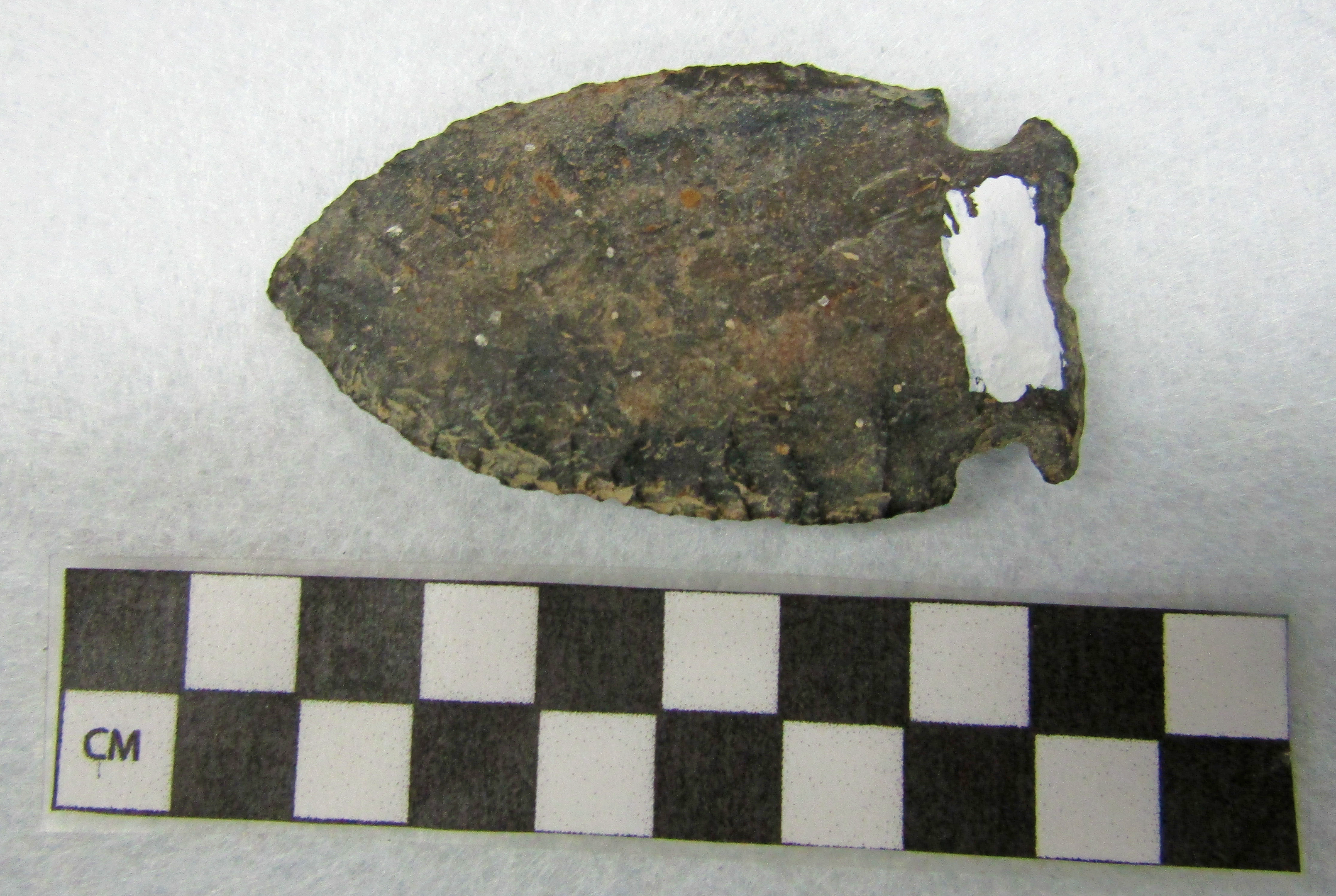 "Few American archaeology departments offer actual curation experience to their students," he said. "Even fewer American archaeology students ever get the opportunity to be part of a project that holds over 15,000 artifacts."
Student Kate Pfouts, senior Anthropology major and president of the Anthropology Colloquium, added, "This project is not just another thing for students to do, but rather a once-in-a-lifetime experience to be a part of something that matters and helps preserve the history of this area."

The project started in 2018 after Delvaux, Associate Professor Matt O'Mansky and 10 students met with Jessica Trickett, Anne Kilcawley Christman Memorial Collections manager at the Society, to discuss the Society's needs in digitizing the Lynn Calvin Native American artifact collection. The collection includes nearly 15,000 arrowheads and other pieces that have been sitting at the Society for nearly three decades, Delvaux said.
Since then, more than 50 YSU students have volunteered for the project, cataloging nearly 3,300 items. Each of the artifacts is identified as to what it was used for, when it was used, when it was made and which Native American culture group produced it. The item is measured, weighed and recorded. The Society will then photograph each piece and a digital record is maintained.
"Some (anthropology students) graduate without ever touching a real Native American artifact," Delvaux said. "Our students have processed over 3,000."

Emily Swift, a senior Anthropology major and vice president of the Anthropology Colloquium, added, "Getting this hands-on experience allows us to have a greater chance of getting into grad school and even getting a job. It gives us valuable knowledge and skills that are useful and desired within the field of anthropology."
The Society, which featured the YSU group in a recent newsletter, says that artifact evidence shows that Native American peoples lived in the Mahoning Valley beginning about 10,000 years ago.
The Anthropology Colloquium is a YSU student group dedicated to promoting the study of anthropology through guest speakers, trips, volunteer opportunities, presentations and activities. This semester, the 30-member group is hosting a digital anthropology escape room, anthropology craft night, excavation party and a Salem witch trial documentary watch party. Earlier this Fall, the group hosted YSU alumni Steven Campbell and Zaakiyah Cua to talk about their work as district archaeologists in the Allegheny National Forest.