American Brass Quintet kicks off 2020 YSU Pipino Series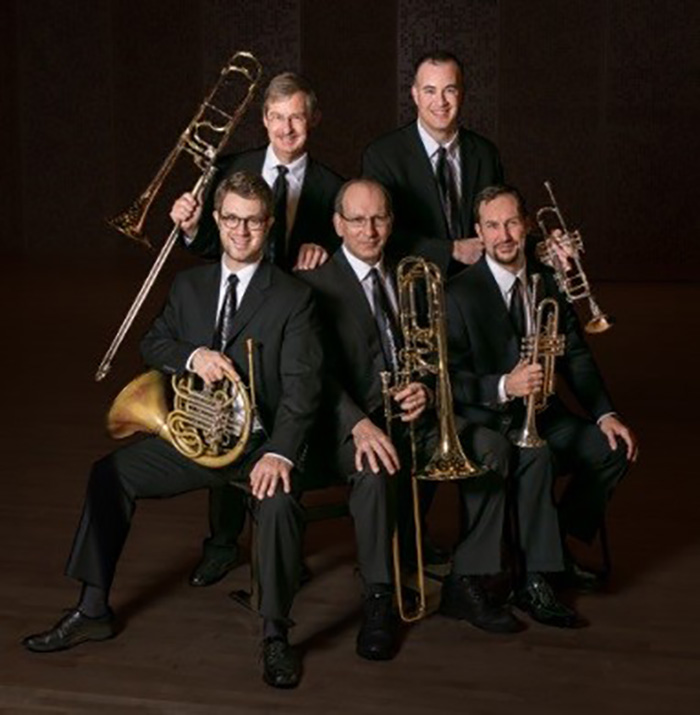 The Pipino Performing Arts series at Youngstown State University continues 7:30 p.m. Friday, Jan. 24 with a performance by the American Brass Quintet in the Ford Family Recital Hall in downtown Youngstown.
Tickets are available at www.deyorpac.org or by calling the DeYor PAC Box Office at 330-744-4269. Ticket prices are $32 for adults, $27 for senior citizens and YSU faculty/staff, $5 for youth under 18, and free for YSU students and children. For more information, call the Office of Community Engagement and Events in the Cliff College of Creative Arts and Communication at 330-941-2307.  
The ABQ is recognized globally as one of the world's premier chamber music ensembles, performing in all 50 states and multiple foreign countries with a discography of nearly 60 recordings and premieres of more than 150 contemporary brass works. ABQ has been in residence at The Juilliard School since 1987 and the Aspen Music Festival since 1970. Current members include Kevin Cobb, trumpet; Louis Hanzlik, trumpet; Eric Reed, horn; Michael Powell, trombone and John D. Rojak, bass trombone.
Other upcoming Pipino Performing Arts Series events include:
Dance Theater of Harlem, Feb. 12, 7:30 p.m., Powers Auditorium, DeYor Performing Arts Center.
Good Humor Radio Hour, 7 p.m., Youngstown Playhouse.
Ekmeles, April 21, 7:30 p.m.,Seeds of Skies Alibis, McDonough Museum of Art, YSU.